Heart Breakfast Surprise Brighton Charity!
17 April 2019, 10:20 | Updated: 18 April 2019, 08:52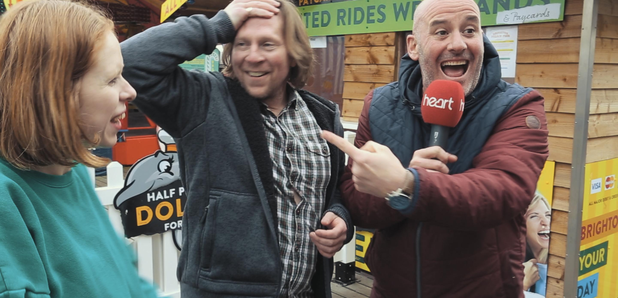 Last year there were loads of crazy things happening around the country to raise money for our wonderful charity Global's Make Some Noise, which supports children and young people living with illness, disability or lack of opportunity.
In total, thanks to your amazing generosity, you help us raise around all of our radio stations, a phenomenal £4.2 million!!!
All of that money goes straight to Global's Make Some Noise to give grants to brilliant small charities throughout the UK! One of those fantastic charities is Carousel in Brighton. We invited Gareth & Sarah from the organisation to the Brighton Palace Pier to tell them how much money we had raised for them.
Thanks to our friends at Face Media Group for the great T-shirts.
Check out the video below!
We couldn't have done that without YOUR support… thank you for helping to give children and young people a brighter future!