Calls for us to "stand together" after terrorism overseas
21 March 2019, 12:10 | Updated: 21 March 2019, 12:15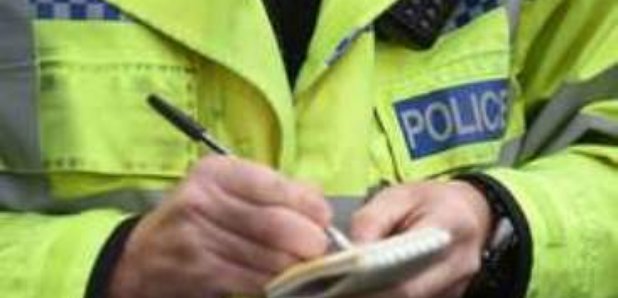 Avon and Somerset's Chief Constable, Police and Crime Commissioner and Bristol's Mayor have come together to make a stand against terrorism.
They have released a joint statement after the attacks in New Zealand and the Netherlands to reassure us.
Their main message is that we all need to come together in the fight against terrorism.
PCC Sue Mountstevens said: "Firstly, my thoughts are with the victims, their families, friends and all those affected by the terrible crimes that have taken place in the last week. As local communities, we are stronger when we stand together against terrorism. Those individuals who commit these awful atrocities do so to try and divide us. We are determined to show our local communities that both the police and I are here to answer their questions and reassure them that we are doing everything we can to make sure they feel safe. No one deserves to be targeted because of their race, religion, gender, sexual orientation or disability. I urge anyone who witnesses a hate crime to report it and help us tackle it together. We will not be broken by hate."
Chief Constable Andy Marsh added: "I want to reassure our communities that we have not received any intelligence to suggest that there is an increased risk of a terrorist incident happening in our area but as always I'd urge people to remain alert but not alarmed. The horrifying attacks have left many of us struggling to come to terms with what has happened. These evil acts being carried out at home and abroad are bred from ignorance and intolerance that can be directed towards any different group. We know events like this can lead to an increase in hate crime and we'll be doing everything we can to ensure this doesn't happen in Avon and Somerset. We'll continue to work with local groups to tackle all forms of extremism and the toxic ideology which has such a corrosive impact on our communities. We cannot and will not let terrorism win."
Marvin Rees, Mayor of Bristol, said: "I want to reassure all communities in Bristol that we will continue to work together with our partners to make our city a place where all are welcome and safe. We are united in our continued belief in freedom, democracy and the right of communities to live together in peace. As a City of Sanctuary we wear these beliefs proudly and refute extremism in all its forms whilst standing together with all communities to reject the attempts of those who seek to divide us."
If you spot any suspicious behaviour or activity, the advice is to report it in confidence to the Anti-Terrorist Hotline on 0800 789 321, or in an emergency call 999.