Festive brainteaser! Can you find the money bag amongst the presents?
14 December 2018, 10:59 | Updated: 14 December 2018, 11:39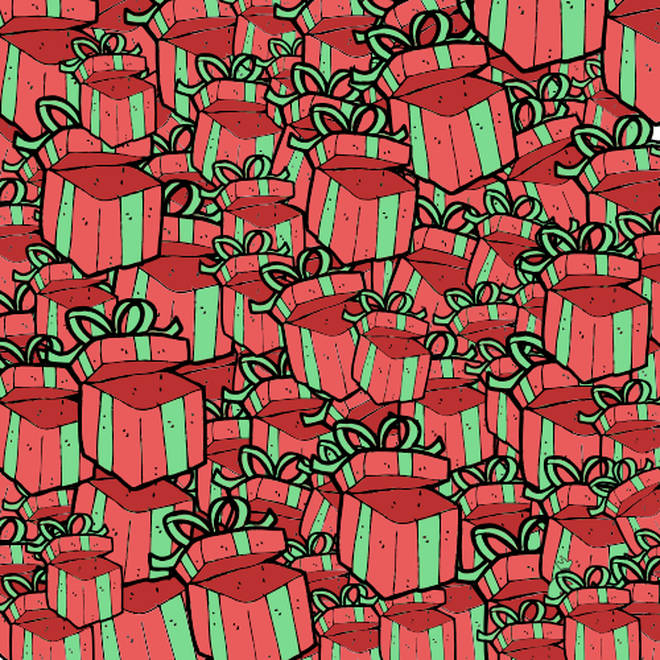 Shake the Christmas fuzz from your brain and see how well you can do in this super tricky brainteaser.
If you've guzzled on too much mulled wine, or chowed down on too much turkey, maybe it's time to wake your brain up from the Christmas slump with a festive brainteaser.
The image below shows multiple red and green presents, and hidden amongst them is a little money bag.
GoSimpleTax, who have created this seasonal puzzle, claim that nobody has yet been able to find it on the first look - and some have even given up and gone straight to the reveal image.
Let's see how you do...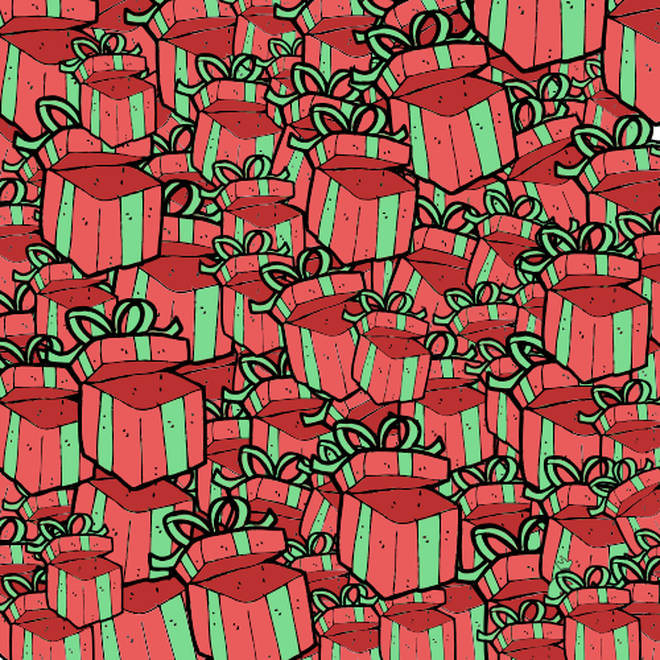 Did you find it? Or are you still scratching your head?
We'll give you a clue: it's in the bottom half of the puzzle.
READ MORE: This Christmas brainteaser is baffling the internet! Can you figure it out?
Still struggling? Scroll down for the reveal...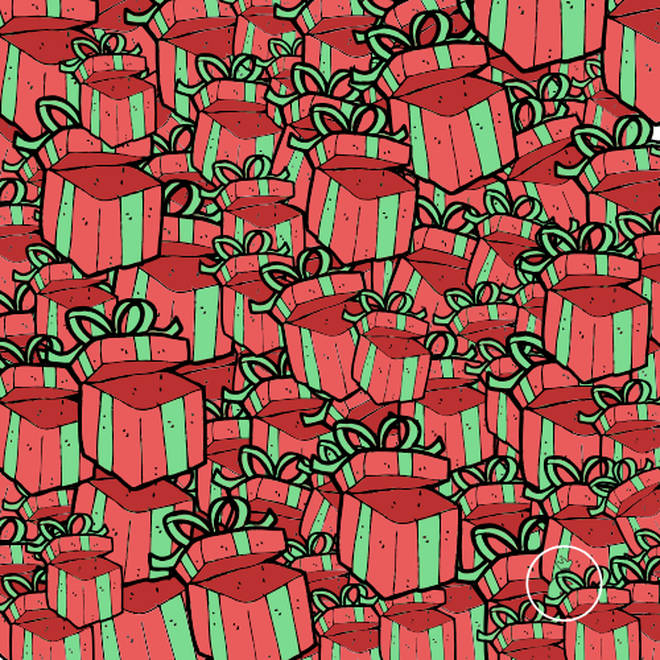 It's easy when you know where to look!