Macaulay Culkin recreates Home Alone for this amazing new Christmas advert
20 December 2018, 09:49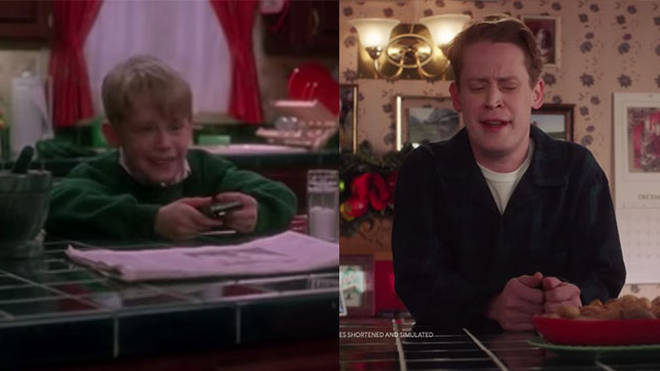 Home Alone fans are going wild for this advert that shows what Kevin McCallister would be up to on Christmas Eve in 2018.
Macaulay Culkin has made Home Alone fans dreams come true by reprising his role as mischievous Kevin McCallister.
The 38-year-old actor, who was 10-years-old when he starred in the iconic Christmas film, returned to the famous McCallister house for the new Google Home ad.
Read more: Fans have spotted something VERY strange about the house in Home Alone
In the ad he can be seen recreating the most famous scenes from the film including the memorable getting ready in the bathroom scene and the legendary moment he mouths "Keep the change, ya filthy animal!" to the delivery driver.
However, of course with a 2018 update, the delivery driver can be seen through his Google Home system via a camera at the front door.
Despite the fact that Kevin is all grown up now, it didn't stop him getting up to no good and he even jumps up and down on his parents bed like he did in the film.
The attention to detail is spot on and definitely won't be under-appreciated by Home Alone fans.
If this doesn't give you a huge craving to watch the original film, nothing will!