The bizarre reason why parents hide pickles in their Christmas tree
15 November 2018, 11:49 | Updated: 15 November 2018, 17:33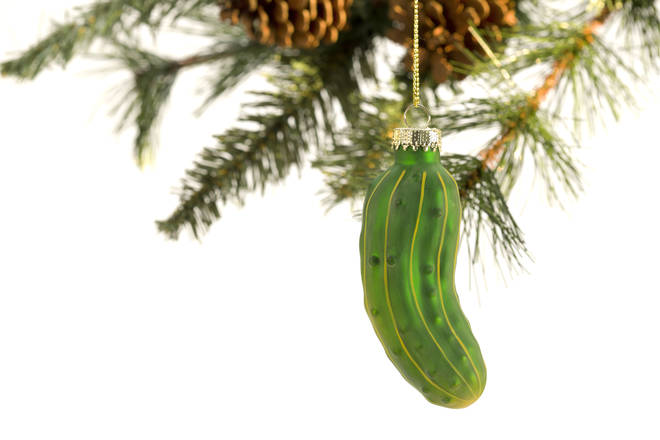 The tradition is thought to have originated in Germany back in the 1880s and has now taken on a whole new meaning.
A new Christmas craze is about to make the leap across the pond and give British parents another festive headache.
Families across America have been hanging pickle ornaments on their Christmas tree to keep children entertained.
The idea is that the first person to find the pickle on the tree will receive good luck and fortune for the year ahead.
Read more: John Lewis' Christmas ads throughout the year - from Moz the Monster to Elton John
But parents are getting creative and using their own rulebooks, offering out rewards like getting the first gift from under the tree, having a bigger portion of Christmas lunch, or getting an extra gift.
It's otherwise known as "saure gurke" or "Weihnachtsgurke" leading many to think it originated in Germany.
Read more: This £15 Harry Potter advent calendar is a must have for Hogwarts fans
However, modern Germans have little to no knowledge on the tradition, so it's unlikely to have started there.
Of course, you could interpret it in your own style and use any different ornament, but pickle ornaments are becoming increasingly common in UK stores' Christmas sections.