This Harry Potter advent calendar is a Christmas must-have for fans... and just £15
15 November 2018, 12:35 | Updated: 15 November 2018, 17:11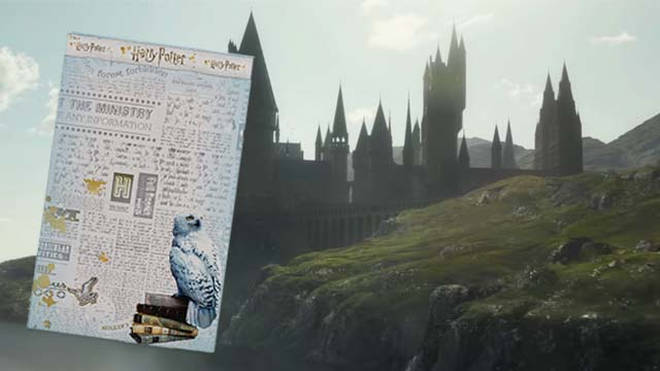 Asda's Harry Potter and the Calendar of Secrets Christmas countdown brings new meaning to the 'magic of Christmas'.
A Harry Potter advent calendar has been released just in time for Christmas.
Available at Asda, the £15 Harry Potter and the Calendar of Secrets doesn't have chocolate behind its 24 doors but small trinkets inspired by the film.
Read more: These are the best adult advent calendars for Christmas 2018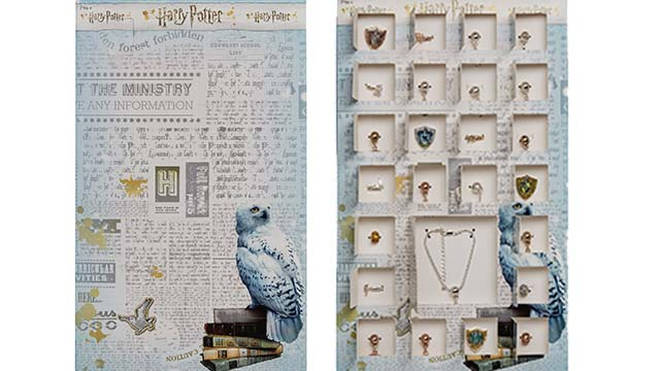 The calendar includes twelve Harry Potter charms, nine silver, and nine rose gold rings.
The charms are themed around the various Hogwarts houses and include Hufflepuff themed charms as well as a Golden Snitch.
Read more: These are the best budget beauty advent calendars for 2018
After the Christmas countdown is over the charms can be put together to make a beautiful charm bracelet that will look good on the arm of any Potterhead.
It also has the bargain price tag of only £15 and is available to buy in stores in the George section of ASDA.
If jewellery isn't your thing but you don't want a regular muggle advent calendar this year, then Funko Pop have their own wizard creation for you.
The company - which makes miniature bobble heads - has a mixture of Harry Potter characters and other items to build your own magical scene.
Why have a nativity when you can have Hogwarts School of Witchcraft and Wizardry on your mantelpiece?