Best adult advent calendars for Christmas 2018; Candles, wine and more
25 September 2018, 16:34 | Updated: 5 October 2018, 15:37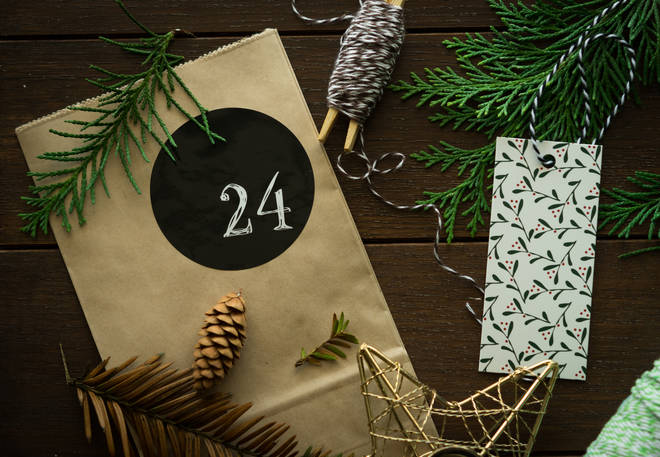 Advent calendars aren't just for kids anymore and these alternative ones for adults are a must have for a festive present or to treat yourself this December.
Want to get in the festive spirit as soon as December begins? Well thankfully advent calendars aren't just for kids anymore and plenty of companies are making incredible countdowns for adults too.
Wine, chocolate, beer and more make up some of Christmas 2018's most incredible advent calendars for adults and we have picked some of our favourites...
Biscuiteers - £175

Biscuiteers advent calendar.

Picture: Biscuiteers

The master bakers at Biscuiteers are known for their dainty creations and no time is better to tuck into their sweet treats than Christmas.

Their advent offering is a beautiful handmade fabric calendar which can be bought on it's own for £125 for you to fill at home or already filled with their delicious biscuits for £175.

This is the definition of too good to eat.

Virgin Wines - £79.99 P&P

The Virgin Wines advent calendar.

Picture: Virgin Wines

Virgin Wines have packaged 24 of their most highly rated wines behind 24 doors for your drinking pleasure this Christmas.

It includes 11 warming reds, 8 palatable whites, 1 ravishing rosé, 3 fragrant fizzes (Prosecco and Champagne) and 1 sweet Portuguese port.

They are available for reservation on the Virgin Wines website and will be dispatched to customers from 10th November.

Popaball - £29.99

Pop a Ball's advent calendar.

Picture: Press Release

Popaball's 12 Days of Pimp Your Prosecco calendar is the perfect build up to a Christmas full of fizz!

Behind twelve doors are the perfect accessories for your bubbly, flavoured pop-able balls and even glitter. The bubbled burst to reveal 11 fruity flavours inside.

It's a must have for all Prosecco fans.

Jo Malone - £300

The Jo Malone advent calendar.

Picture: Jo Malone

The price tag may be off putting but Jo Malone's Christmas countdown is one of the most stunning on the market.

With 25 beautifully scented gifts hidden behind 24 doors the advent calendar features all of the brands signature scents and more including Blackberry and Bay and Pomegranate Noir.

It's not just mini candles either, behind the doors you will be treated to cologne, body creme, bath oil and more.

Lovehoney - £125

Lovehoney's 2018 advent calendar.

Picture: Lovehoney

Fan of the 50 Shades trilogy? Turn you and your other half's Christmas countdown into a cheeky one.

With everything from lingerie to naughty playing cards behind the 24 doors, the Lovehoney calendar includes £250 of their products for £125 and comes in a gorgeous yet discrete box.

You'll want to be under the mistletoe with this in the house!