Meghan Markle fans in shock after her Instagram account is 'reactivated'
18 December 2018, 11:24 | Updated: 18 December 2018, 12:55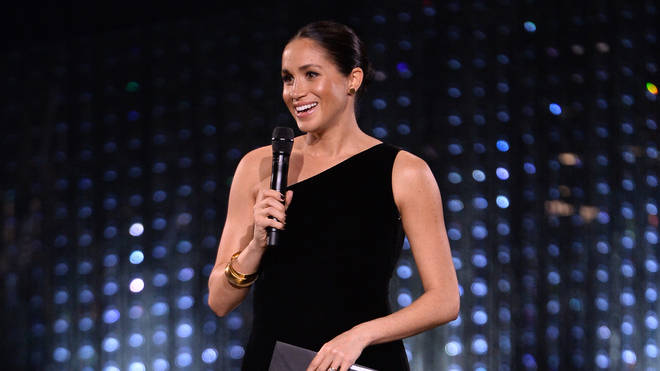 Meghan Markle deleted her Instagram account before becoming a royal but fans noticed her feed was up and running on Tuesday morning.
Meghan Markle's Instagram account appeared to have been reactivated earlier today, with her original pictures and verified tick popping back up on the social media platform.
The Duchess of Sussex deleted all forms of social media when she first entered into a relationship with Prince Harry, so fans were naturally in uproar about her apparent return to the public eye.
One person tweeted: "Just spent an hour of my life - at 2am mind you - scrolling through every photo Meghan Markle posted on Instagram before she became a freaking princess. I have zero regrets. Not one."
Another added: "MEGHAN MARKLE REACTIVATED HER INSTAGRAM FOR LIKE 30 MINUTES AND I FANGIRLED SO HARD".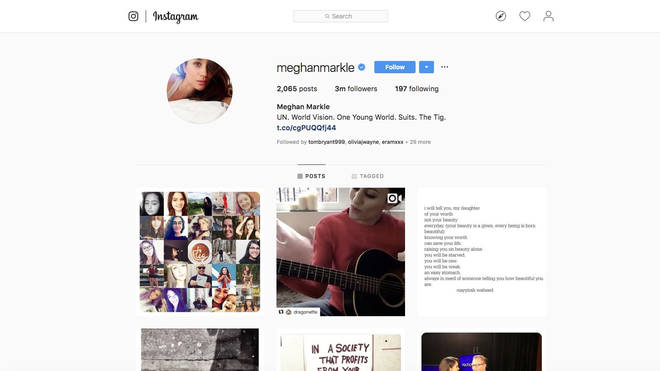 However, it has now been confirmed that the account was deactivated within minutes of it returning, and apparently only appeared in the first place because of a 'technical issue'.
Could this be a test of the water to get the Duchess back on social media? Time will tell...
Heart.co.uk contacted Kensington Palace, who declined to comment.
Meghan wouldn't be the only royal to use Instagram. Princess Eugenie, Prince Andrew and Sarah Ferguson all have active accounts where they regularly post pictures documenting their lives.
And the Duchess was also active on the site before deactivating her account. In fact, it was via a photograph of two spooning bananas that she first hinted she was in a relationship with Prince Harry.
She also regularly posted snaps with her famous entourage - including close friend Priyanka Chopra - as well as behind the scenes shots with her former-Suits co-stars.
NOW READ:
Sam Faiers RESPONDS to claims she 'ripped off' designs from small family company after demanding freebies from them
Love Actually writer Emma Freud reveals the scene she wishes she had cut from the film
Alan Carr has reportedly been offered a spot for Strictly Come Dancing 2019