The stern demand Prince Harry issued staff three days before marrying Meghan
30 October 2018, 10:53 | Updated: 30 October 2018, 10:56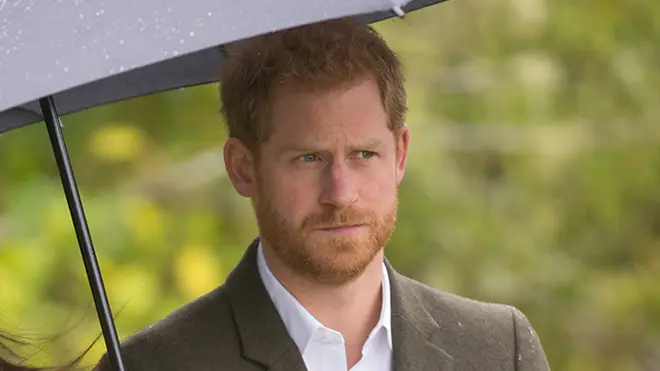 Prince Harry was so stressed before the royal wedding he reportedly shouted at royal staff just days before tying the knot with Meghan Markle.
Prince Harry reportedly shouted "what Meghan wants, she gets" at royal staff members ahead of his nuptials to former Suits actress Meghan Markle.
Royal biographer Robert Jackson revealed that the Duke of Sussex is 'prone to volatility' and was incredibly stressed in the days leading up to their royal wedding, becoming 'petulant and short-tempered' with his aides.
Claims that the flame-haired royal 'raised his voice' to make sure that his bride would get everything she wanted have been revealed in the new biography, called 'Charles at Seventy: Thoughts, Hopes and Dreams', which is part of a serialisation in The Daily Mail.
READ MORE: Prince Harry and William 'double act' could split up as their royal duties grow apart
The royal insider wrote: "The weeks leading up to the wedding had been far more tense for both Harry and Meghan than most people realised."
"In the build-up to the wedding, says an inside source, he was 'petulant and short-tempered' with members of staff.
"Raising his voice on occasion, Harry would insist: 'What Meghan wants, she gets.'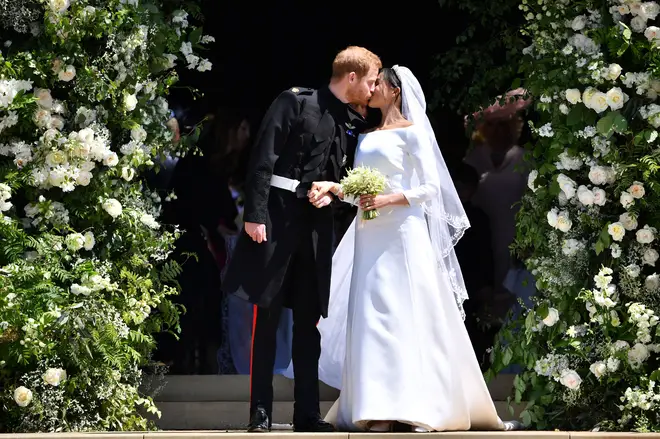 Jackson also went as far to reveal: "In fact, they'd both felt so stressed that they'd booked a series of appointments with Ross Barr, known as 'the acupuncturist to the stars'."
However, when it came to Megs, she was totally relaxed.
The biographer wrote: "On the day itself, Meghan managed to look remarkably relaxed, despite knowing that her every move was being tracked by TV cameras for the benefit of more than a billion viewers."
The couple tied the knot at the famous St George's Chapel in Windsor Castle on May 19th this year, which was also the preferred choice of venue for Harry's younger cousin, Princess Eugenie, who wed Jack Brooksbank on a windy October 12th.