Have A Say On Spalding Western Bypass
12 February 2019, 15:29 | Updated: 13 February 2019, 11:26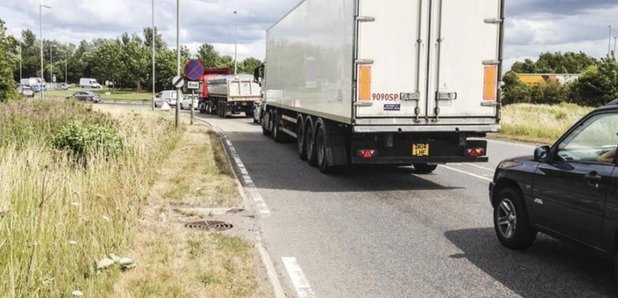 Residents in the Spalding area now have a number of ways to talk to planners about their thoughts on the new Spalding Western Relief Road.
There's the online questionnaire and also - from today - a series of drop-in sessions in and around town to talk about the new road to skirt around the western side of town - to link Spalding Common with the Pinchbeck Road in the north.

Today's event is at the Woodland Hotel until 8pm .

OTHER DROP-IN SESSIONS


Weds 13th: Pinchbeck Community Hub & Library, 2-8pm
Thurs 14th: Woodland Hotel in Spalding, 2-8pm
Sat 16th: Woodland Hotel in Spalding, 11am-2pm

THE ROAD
The relief road would be built in three phases:

South Phase 1 is the southern section of the road and includes a roundabout at B1172 Littleworth Drove and an overbridge spanning the rail line. This will be constructed as part of the Holland Park development, which received outline planning permission in May 2012. An application for detailed planning consent will be the next stage. This is likely to be the first section of the relief road to be constructed.

North Phase 2 is the northern section and would connect to the B1356 Spalding Road via a roundabout. It proposes to run alongside Vernatts Drain and includes a second overbridge spanning the same rail line as Phase 1. This phase would release land, as identified within the draft South East Lincolnshire Local Plan, and it is expected that the North Phase itself may be delivered in three phases.
West Phase 3 will form the final link between the North and South phases. Whilst the route is not yet defined, a 'safeguarded corridor' is highlighted within the draft South East Lincolnshire Local Plan.