Christmas Gift Guide 2023: What to buy for your loved ones this Christmas
23 October 2023, 13:11 | Updated: 8 December 2023, 16:12
Here's our top picks of the best Christmas gifts to buy your loved ones this festive season.
Amazon Fire Max 11 Tablet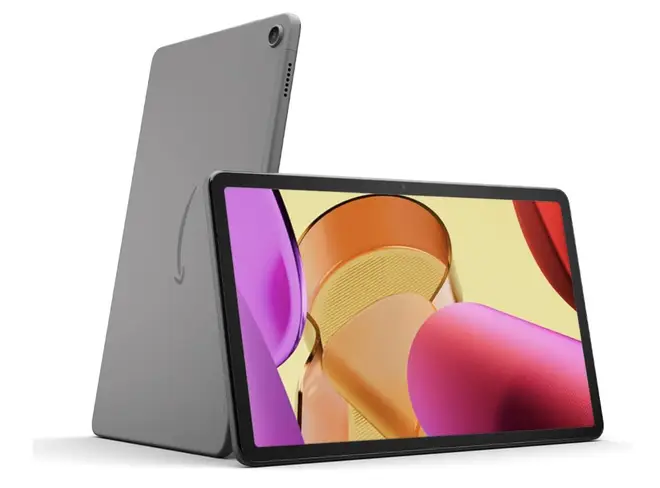 Key features:
Fire Max 11 has a vivid 11" screen with 2.4 million pixels which lets you see every detail of your favourite movies, TV shows and games
It's built with a powerful octa-core processor, 4 GB memory and Wi-Fi 6 for fast streaming, responsive gaming and quick multitasking
With 14 hours of battery life, maximise your downtime for reading, browsing the web, watching videos and listening to music at home and on the go. The 64 or 128 GB storage allows you to save all of your favourites with ease
Buy now: Amazon Fire Max 11 £249.99
Earrings by Matchbox Jewellery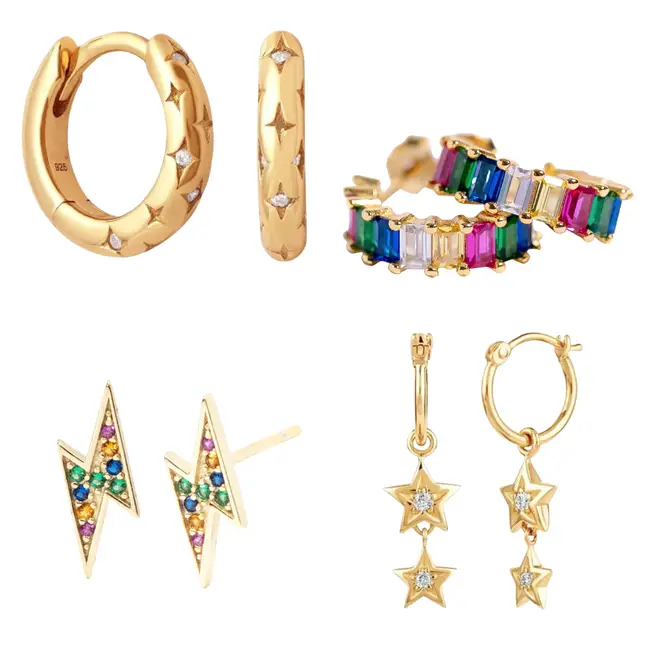 Key features:
Affordable and high quality earrings with unique designs for every taste
Can be bought as pairs or singles for people with multiple ear piercings
The perfect stocking filler for the jewellery lovers in your life
Buy now: Dana Huggie in Gold £15.00
Buy now: Cara Huggie in Gold £18.00
Buy now: Freya Hoop Earring in Gold £20.00
Buy now: Lottie Stud Earring in Gold £15.00
Twelve South HoverBar Duo 2nd Gen for iPhone and iPad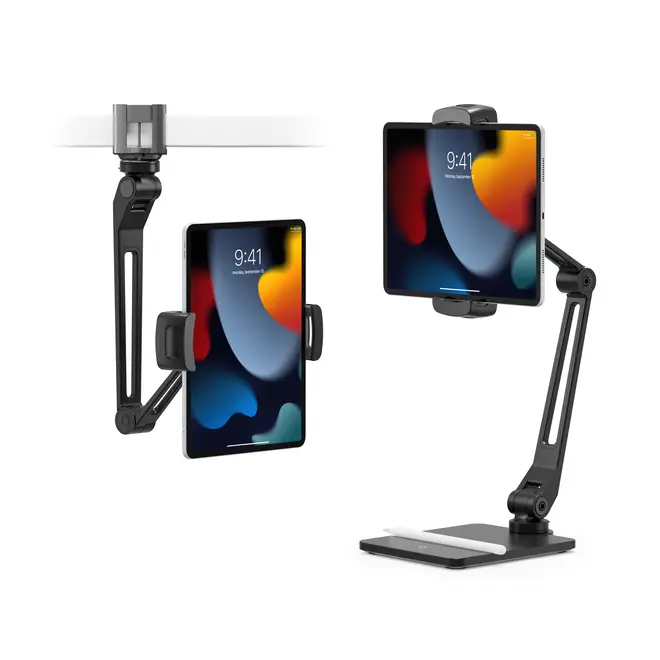 Key features:
A great gift for any iPad owner, the Twelve South HoverBar Duo is an adjustable iPad stand that frees a user's hands so they can do more and create more
Height adjustable with the ability to hold an iPad in infinite positions and angles, it comes with a weighted desktop base as well as an adjustable shelf clamp to suit every iPad setup
Perfect for use at a desk for using iPad as an additional screen, for bringing Facetime calls to eye-level or in the kitchen or workshop, it's incredibly versatile
Buy now: Twelve South HoverBar Duo 2nd Gen for iPhone and iPad £79.99
Deep Tissue Massage Gun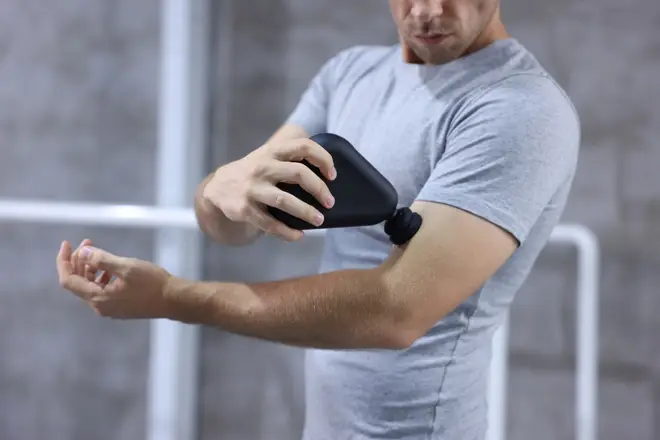 Key Features:
First Mini Gun under $100 with 12mm Amplitude: Air 2 uniquely provides an extra powerful 12mm amplitude motor for deep muscle relief at the incredibly affordable price point of $100.
Long battery Life: Air 2 stands out with its high-capacity 4800 mAh battery that delivers 2-4 hours of continuous use per charge—way longer than other mini massagers on the market
Five Interchangeable Heads with Silicone: Air 2 pampers users with 5 massage heads (versus just 3 with competitors) made of soft, skin-friendly silicone for maximum comfort.
Ergonomic Right Triangle Design for All Hand Sizes: Air 2's angled triangular handle is uniquely friendly even for bigger hands, providing an all-around concave surface and ergonomically curved angles that create the perfect conditions for a firm yet comfortable grip.
Air 2 includes a carry case fitting all accessories.
For a limited time, Bob AND Brad is offering a $10 OFF coupon for customers to experience the new product, bringing the current sales price down to $79.99 on Amazon. The device will also be available on Amazon UK from December.
Pyjamas from The Night Store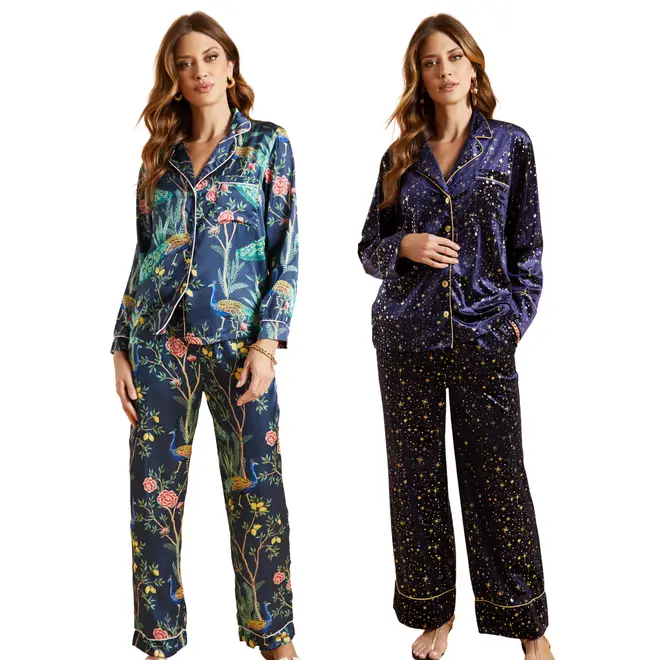 Key features:
Smooth and luxurious velvet/ satin fabric
Slouchy and oversized fit
Elasticated and adjustable waist
Buy now: Luna Velvet Trouser Set £45.00
Buy now: Peacock Trouser Set £40.00
Groov-e Light Curve sunrise/sunset simulation clock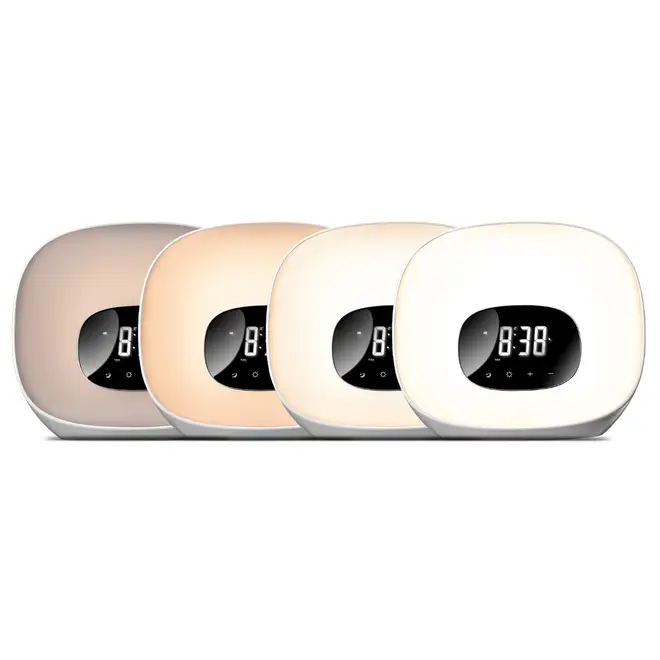 Key features:
The light, which mimics natural daylight, will come on at the selected time, starting off gently and gradually getting brighter until it's at the optimum level, offering a gentler wake-up that leaves them feeling fresher
When it's actually time to get out of bed, a chosen alarm sound or radio station will also be activated to help users wake fully
For those who like to read or need the light on darker mornings to get ready, the Light Curve has 10 levels of brightness using its LED lamp. And for those who want to create more of an atmosphere, one of the seven coloured mood lighting options can be selected
Buy now: Groov-e Light Curve sunrise/sunset simulation clock £39.99
Twelve South HiRise 3 charging stand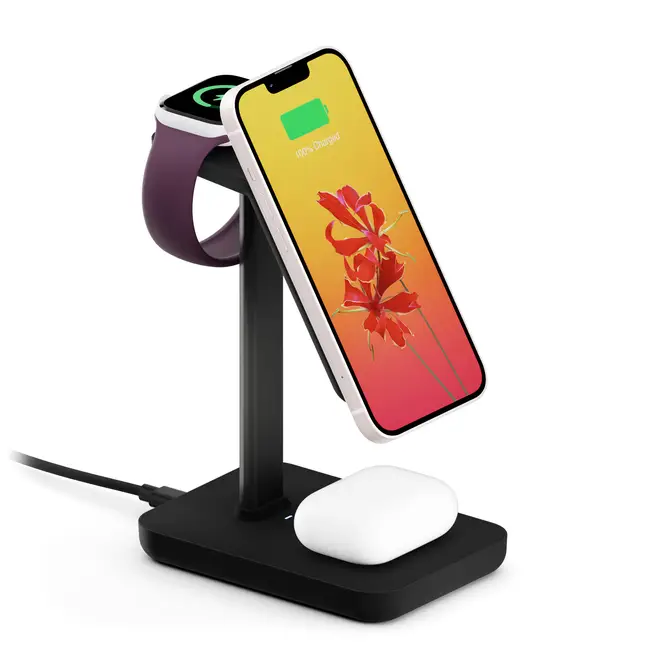 Key features:
A useful gift for die-hard Apple fans, the HiRise 3 is a sleek 3-in-1 stand that wirelessly charges their iPhone, Apple Watch and AirPods simultaneously
Available in black or white, the elegant vertical design of the HiRise 3 allows users to charge all three devices while taking up less desk space than an iPhone, and using only one single plug
It's the perfect solution for freeing nightstands and desks from the clutter of numerous charging cables
Buy now: Twelve South HiRise 3 charging stand £99.99
Gift set from Iconic London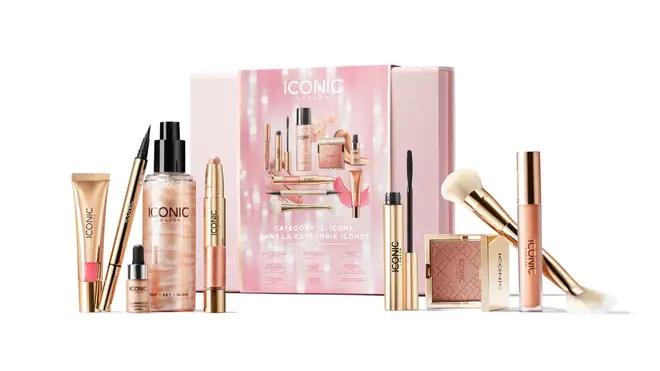 Key features:
Gift set packed full of all the beauty best-sellers you could wish for
Includes the glow goodies with bejewelling eye colour, lash heroes, and pout-perfecting gloss
Get £190.00 worth of products for £90.00
Buy now: Category Is: Icons £90.00
The 'Your Hair Complete Curl Kit' by REHAB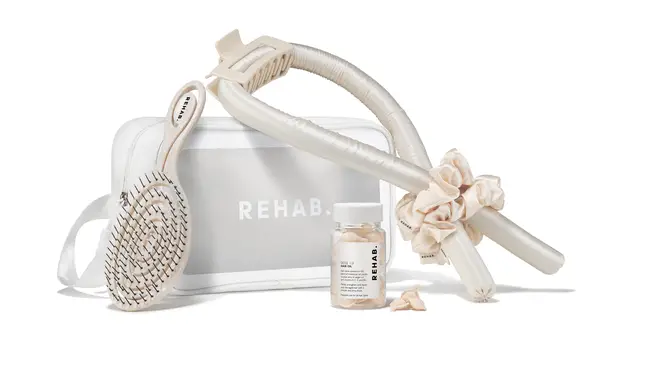 Key features:
The complete package for hair-conscious humans everywhere
Contains everything you need to revive and restore your personal hair routine.
Includes Silk Heatless Curler, Dose 1.0 Hair Oil and Vital Hairbrush
Buy now: The REHAB. Your Hair Complete Curl Kit £78.00 £70.20
Kitchenware from Sous Chef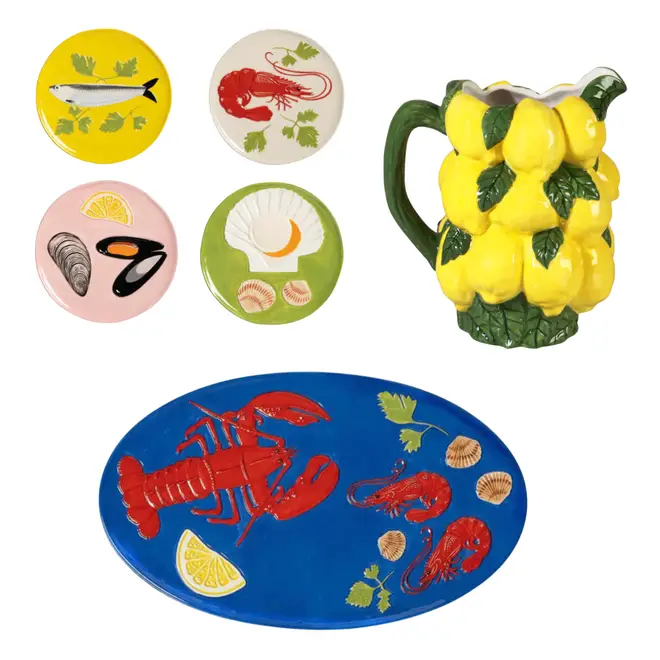 Key features:
The Lemon Ceramic Jug has a unique textured appearance, resembling a bunch of fragrant Sicilian lemons with vibrant green leaves. It can also be used as a flower vase!
The hand-painted Lobster Ceramic Platter is the perfect Christmas gift for any foodies who love to entertain
The Seafood Side Plates will add instant ocean-inspired glamour to your dinner table
Buy now: Lobster Ceramic Platter £49.99
Buy now: Set of 4 Assorted Seafood Side Plates £49.99
Buy now: Lemon Ceramic Jug £45.00
Nordic Roots: Nordic Nightcap Gift Set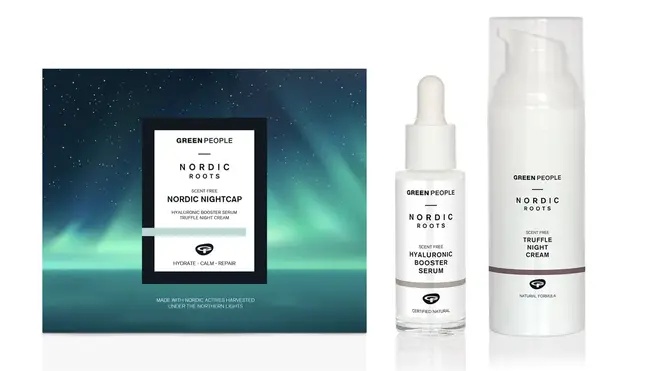 Key features:
Contains Nordic Roots Hyaluronic Booster Serum and Nordic Roots Truffle Night Cream
Perfect combo to help skin sleep better with an infusion of Northern Truffle and Hyaluronic Acid
Ceramides repair cracks in the skin barrier, helping to heighten skin hydration levels
Buy now: Nordic Roots - Nordic Nightcap Gift Set £62.00 £49.60
Miller Harris: Scherzo Collection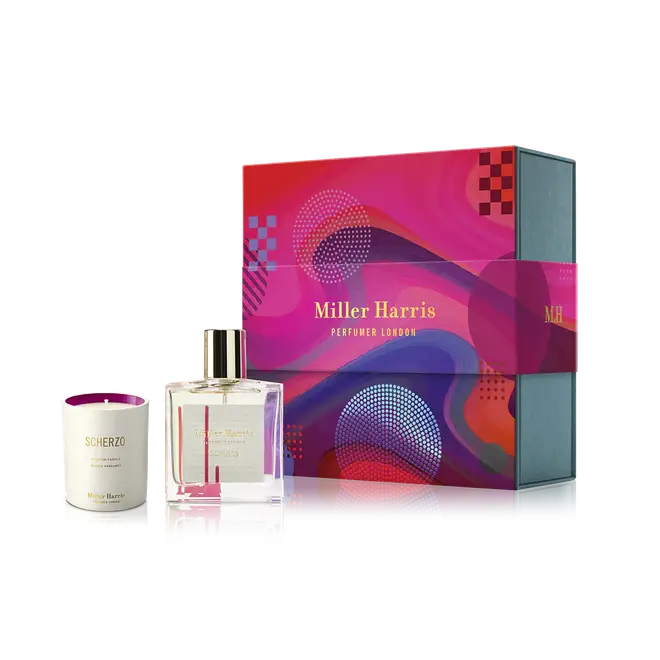 Key features:
Set contains Scherzo 50ml Eau de Parfum and Scherzo 75g candle
An intensely vibrant scent, full of colour, depth and a rush of sweetness, Scherzo captures a multitude of blooms: dark red rose, clouds of peony and sunny yellow narcissus
All Miller Harris products are suitable for vegan, free from phthalates, artificial colorants, parabens and formaldehydes
Buy now: Scherzo Collection by Miller Harris £120.00
Stanley Tumblers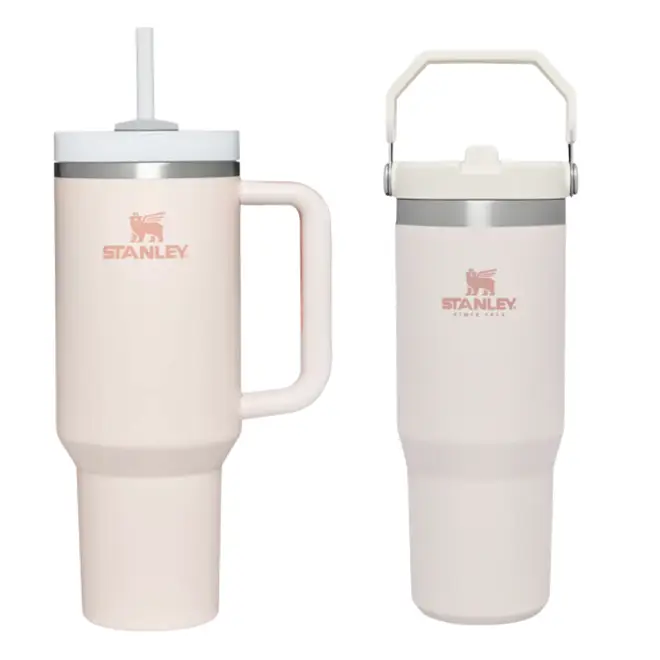 Key features:
Constructed of 90% recycled stainless steel for sustainable sipping
The vacuum insulation means the Flowstate Tumbler will keep your water cold for 11 hours, 2 days when iced. Meanwhile, the IceFlow will keep your water cold for 12 hours, iced for 48 hours.
Every piece of these stainless steel water bottles is dishwasher safe
Buy now: Stanley Quencher H2.0 FlowState™ Tumbler £44.99
Buy now: Stanley IceFlow™ Flip Straw Tumbler £42.99
Simba Cooling Body Pillow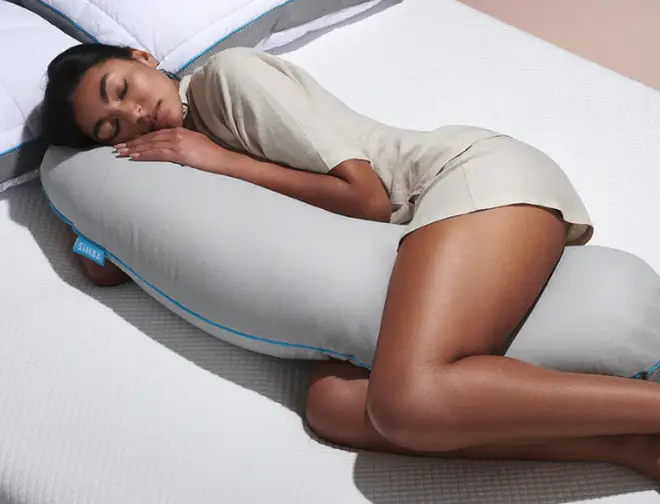 Key features:
Expertly crafted to provide the perfect blend of cushioning and support, ensuring comfortable hip and spinal alignment, all night long
Ideal for pregnancy with its much-needed support for expectant mothers, helping them find a comfortable position for restful sleep
Buy now: Simba Cooling Body Pillow £109.00
Bags from Fjällräven Kånken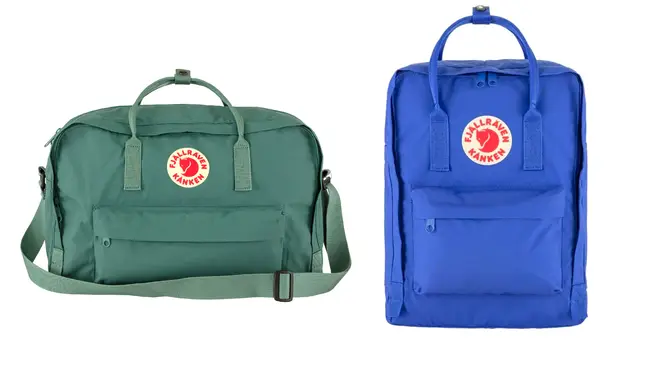 Key features:
The classic Kånken backpack is made of hard-wearing Vinylon fabric with a zip that opens the entire main compartment, it has a removable seat cushion, a small front pocket, simple shoulder straps and handles at the top
The Kånken Weekender is 30L and the perfect companion for those who need some extra room in their bag for a weekend away
Both bags produced without PFCs, made for a lifetime of use
Buy now: Classic Kånken Backpack £95.00
Buy now: Kånken Weekender £185.00
Glow For It Lash Lift Kit, Serum and Mascara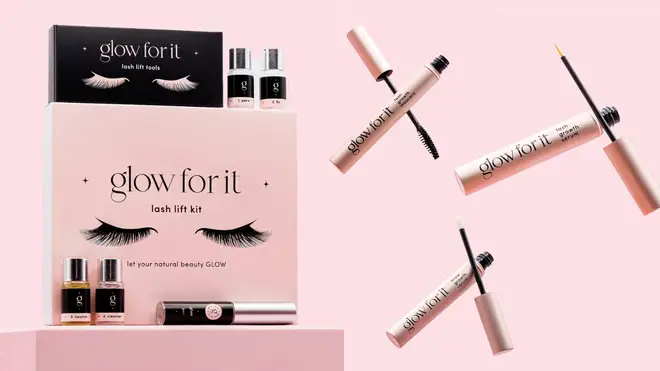 Key features:
The simple lash lifting kit takes less than an hour and can be easily carried out by yourself from the comfort of your home. Once complete, you're left with beautifully lifted natural lashes for up to 2 months
The Glow For It Lash Growth Serum has been scientifically proven to enhance the appearance of lashes in as little as 14 days
The Glow For It Lash Growth Mascara, unlike other mascaras, is packed with natural ingredients that activate and stimulate the lash hair follicles increasing growth
The Glow For It Brow Growth Serum should be used once a day and will help your eyebrow hairs become happier and healthier as the special formula moisturises and conditions your brows to help them grow
Buy now: Lash Grow Serum £29.99
Buy now: Lash Growth Mascara £23.99
Buy now: Brow Growth Serum £29.99
Winter coats from Columbia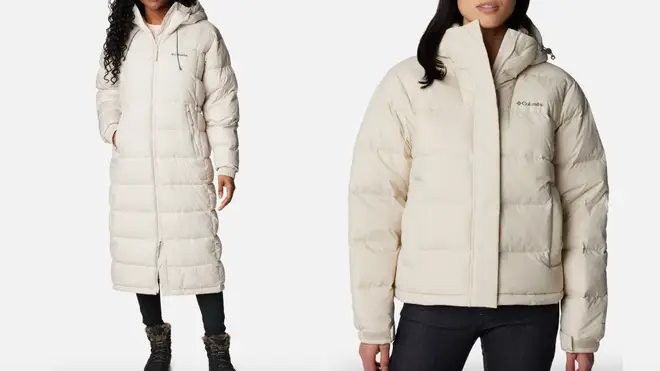 Key features:
(Coat on right) The adjustable cuffs and hood mean you can keep the heat in and the cold out whilst the two-way zipper and side seam snaps offer flexible movement
(Coat on left) The wide baffle puffer design and modern classic style make this jacket ideal for urban adventures
Buy now: Women's Pike Lake™ II Long Puffer Jacket £200.00
Buy now: Women's Bulo Point™ II Down Puffer Jacket £270.00
Gifts from Fable England
Key features:
The Tarot Tales Talismans have been designed in collaboration with special guest artist Jessica Roux who designed six tarot cards to create joy and good fortune
The Dear & Moon Embroidered Jewellery Box has multiple pockets and compartments to keep your most treasured items safe and secure
The velvet pouch is meticulously crafted from sumptuous Blueberry Velvet with detailed embroidery depicting a fawn gracefully positioned beneath a celestial crescent moon
Buy now: The Queen of Wands Talisman £36.00
Buy now: Deer & Moon Embroidered Pouch Blueberry Velvet £30.00
Buy now: Deer & Moon Embroidered Large Jewellery Box Blueberry Velvet £45.00
Surprise Dino Eggs by Janod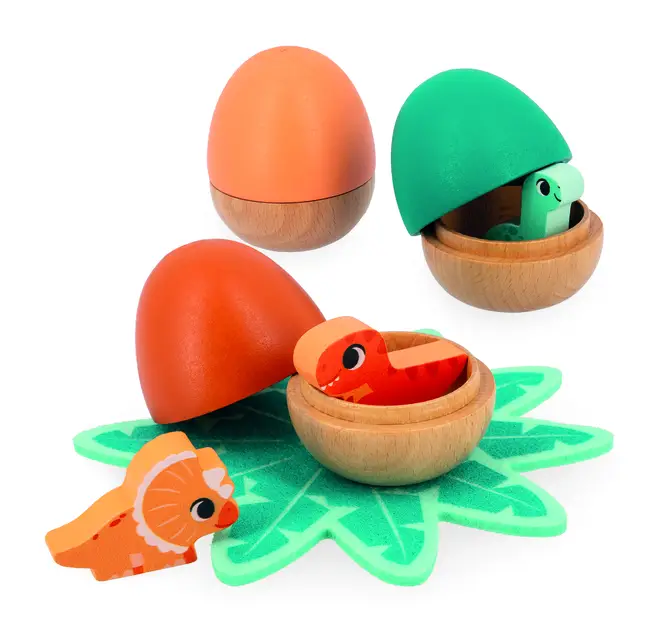 Key features:
Janod's Surprise Dino Eggs are for children aged 18 months and up
Each set features three solid wood eggs with three dinosaurs and a soft-touch felt leaf
Made for little fingers, children will have fun mixing and matching toys which promotes their fine motor skills
Boots by Sorel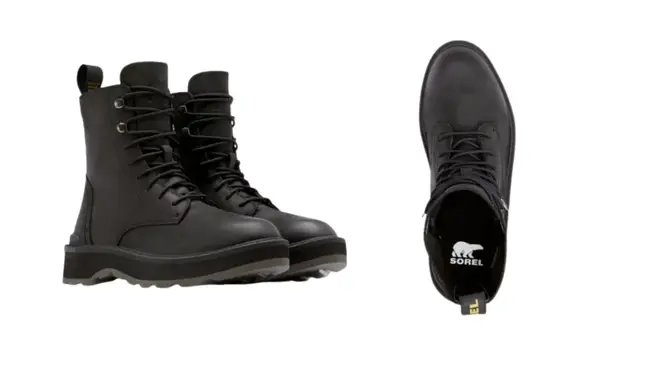 Key features:
Available in three colours; Black, Jet / Scorch, Tawny Buff / Geo Yellow, Jet
An elevated must-have for all seasons, these boots will keep you comfy and stylish throughout the autumn and winter months
Available in waterproof suedes and full grain leather upper
Buy now: Women's Hi-Line Lace Bootie £155.00 £108.00
Staple pieces from Lucy & Yak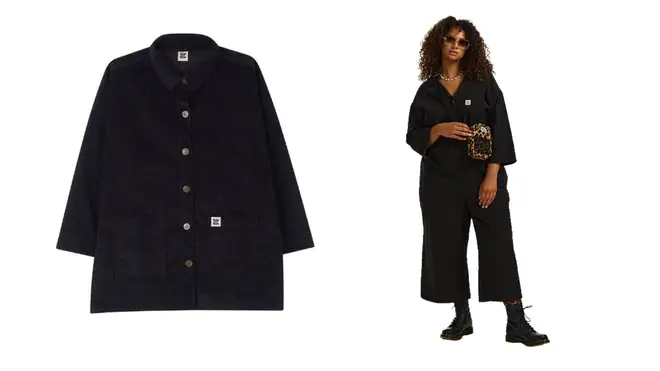 Key features:
The Olly Jacket is made from 100% GOTS-Certified Organic Cotton and is coloured with low-impact Oeko-Tex approved dyes
The Fran Jumpsuit is super flattering on all body shapes, with a loose fit and elasticated back
Buy now: Olly Jacket with Organic Corduroy £62.00
Buy now: Fran Jumpsuit with Organic Cotton £72.00
Cosy gifts from Polarn O. Pyret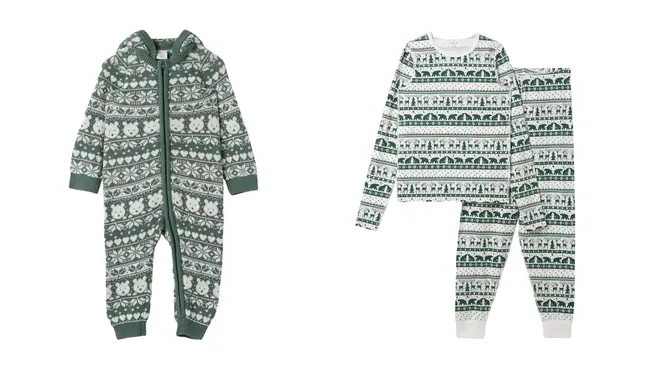 Key features:
The green and white baby romper will have baby ready in no time while the unisex colour makes it perfect for handing down.
Made in soft organic cotton, the adult pyjamas wash like a dream – looking like new even after lots of washing. Soft and cosy get into yours to wind down after a hectic day.
Buy now: Christmas Fairisle Baby All-in-one £40.00 £28.00
Buy now: Nordic Reindeer Adult Pyjamas £45.00
The Gift of Calm by Tisserand Aromatherapy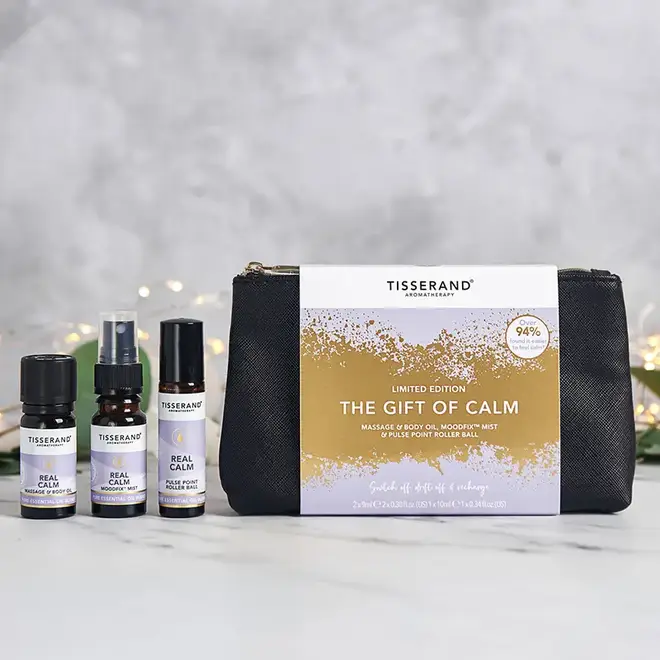 Key features:
Made of 100% natural pure essential oils, featuring relaxing Lavender, Bergamot and Patchouli expertly blended to help you take a moment for yourself and find your inner calm
Includes the Keep Real Calm Pulse Point Roller Ball, Real Calm MoodFix™ Mist and Real Calm Massage & Body Oil
Buy now: The Gift of Calm £16.00
Trend Tonic Jewellery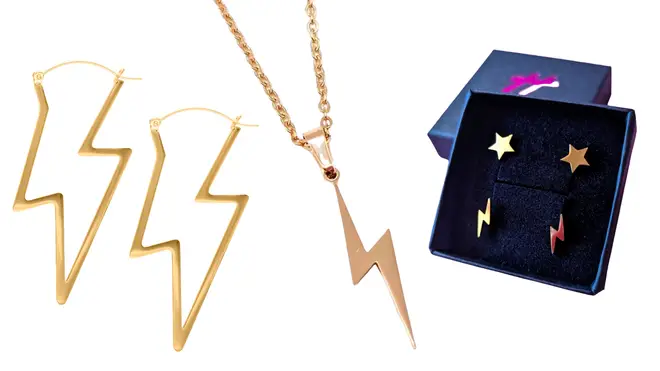 Key features:
On-trend and oh-so stylish, the chic hoops take your look to the next level with an unforgettable lightning-inspired design
The Stud Gift Set contains two pairs of stylish stainless steel earrings - a star and a lightning bolt - that are hypoallergenic, waterproof, and anti-tarnish
The lightning bolt pendant hangs gracefully from an adjustable chain, allowing you to customize the length to suit your personal style and neckline
Buy now: Lightning Bolt Hoop Earrings £25.00
Buy now: Lightning Bolt Necklace £10.00
Bath time fun for little ones by Mini U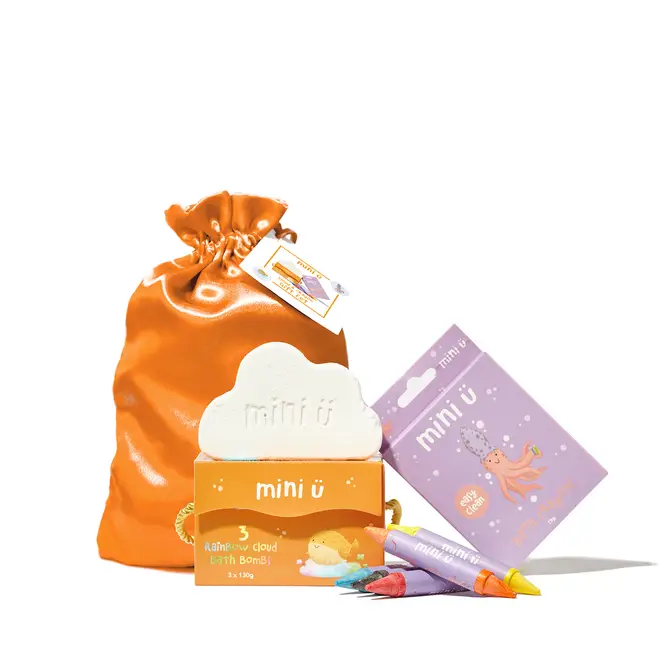 Key features:
Mini U's bath goodies are gentle enough for newborns, allergen-free and completely vegan
We love their Clouds & Crayons Gift Set - little ones can doodle in the tub while they watch their bath fizzies melt!
Buy now: Clouds & Crayons £14.75
Festive chocolates from Hotel Chocolat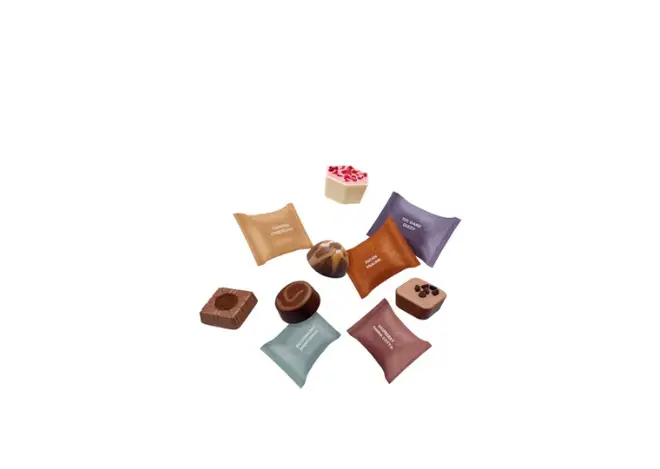 Key features:
Hotel Chocolat's luxury chocs are pure indulgence for everyone on your Christmas list!
We love treats like their Big Dippers and the Nice Slice - a seasonal traybake perfect for all sweet tooths.
Buy now: The Nice Slice £16.95
Buy now: The Big Dipper £27.95
Adorable playsets from Sylvanian Families
Key features:
Sylvanian Families are perfect for encouraging little ones in imaginative play.
We love the Reindeer Family - ideal as a stocking filler, the little baby twins are so cute.
Buy Now: Reindeer Family £22.99
Sweet animal collectibles by Cutie Climbers
Key features:
Cutie Climbers are another choice for kids who love playing with animals - the family pack comes with a baby and flower design.
There are a few different designs, making these ideal for kids wanting to build up a collection.
Buy Now: Cutie Climbers Family Pack £9.99
Joyfull Millets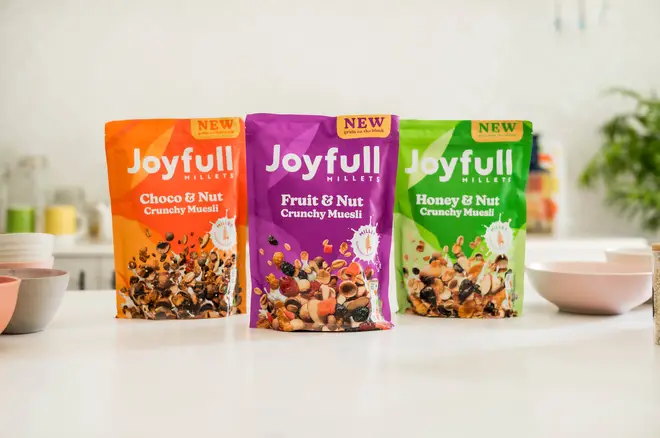 Meet Joyfull Millets – the newest, crunchiest tasty muesli to hit shelves, bringing a touch of Joy to you or your loved ones morning routines in the new year.
Packing a punch in crunch and taste, these bowls of crunchy goodness are the ultimate triple treat; they taste good, do good, and make you feel good.
Joyfull is nutritious, high in fibre and a great source of calcium and iron - but best of all for us Brits, Joyfull's secret millet formula means every spoonful delivers a crunch, - so it's goodbye soggy bland cereal!
Where to buy: Tesco £3.50