Big Corby cannabis factory busted
21 March 2019, 19:23 | Updated: 21 March 2019, 19:26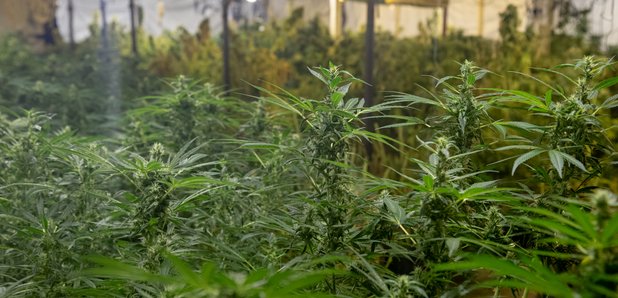 A huge cannabis factory's been raided in Corby this morning.
Northants Police say a man has been arrested on suspicion of cultivating cannabis following the raid.

Officers executing a Misuse of Drugs Act warrant attended the property on the Earlstrees Industrial Estate and arrested the 25 year-old.

The industrial unit contained more than 1,500 cannabis plants in different stages of growth.

Kettering and Corby Neighborhood Inspector Scott Little:

"Officers attended this unit today following community intelligence.

The whole ground floor is covered in cannabis plants across two rooms and there is also another which has been put in to increase the yield.

On arrival there was a man who has been arrested and officers are now securing the evidence before we proceed with the investigation.

This is the second cannabis factory we have found in Corby in the last six weeks, these are normally on a much smaller scale.

In one of the rooms, you can see the very small plants which are just starting out their life to be grown, in the other room there are plants which look like they are ready to be harvested.

On the floor above, we have plants which have been harvested, ready for the process to be started over again. We have the whole life cycle in this factory which has been shut down.

Today shows Northamptonshire Police are still in Corby, still taking action against criminals and this is a lot of drugs which will be taken off the streets."

Anyone who has concerns about drugs being grown in their area can call police on 101 or Crimestoppers anonymously on 0800 555 111.