Northampton parents jailed for child cruelty
29 May 2019, 17:31 | Updated: 29 May 2019, 17:33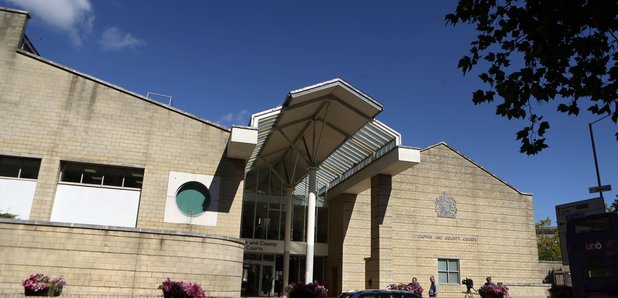 A man and a woman from Northampton have been jailed after appearing at Northampton Crown Court.
The pair had each been found guilty of six counts of wilful neglect and child cruelty, concluding a case which relates to the systematic abuse of 11 children over a seven year period.

The man was found guilty of six Category A offences, the most serious of their kind.

He was given a seven year custodial sentence for the first count and a further 21 years for the other five counts - 28 years in total. These will run concurrently, meaning the man will spend seven years behind bars.

The woman was sentenced to three-and-half years in custody for the first count, which included failing to protect her children.

She was given a further 11.5 years of additional sentencing for the other five counts, also to run concurrently, meaning she will serve a total of three-and-a-half years in custody.

The couple, who cannot be named for legal reasons, were found guilty in April of subjecting their children to horrific acts of cruelty at a Northampton home.

The worst of the charges related to a boy who was kept locked in a room which was smeared with faeces, without light, furniture, toys or books, for prolonged periods of time. Today, His Honour Judge Michael Fowler described the room as "nothing less than a cell." When police raided the home in 2016, they discovered the walls and floors of the room were covered in excrement. An external lock and an exterior alarm were fixed to the door and a blind was nailed in place to keep the room in darkness.

Another child was made to sleep in a urine-soaked bed and three other children had inadequate bedding, often resorting to sleeping on the floor.

Summing up today, Judge Fowler said:

"Both of you were found guilty of the most serious offences on this indictment. Central to this case is the horrific cruelty shown to one boy in particular and it is difficult to contemplate anything much worse than the circumstances in which he was kept.

You managed to conceal the extent of your neglect and abuse and you chose to home school a child, a process which is a complete farce, without having the necessary ability or equipment to do so.

In fact, no schooling took place and it was during this period of so-called home schooling the neglect of this child reached its height. Not only did you abuse him but you encouraged his siblings to join in.

All the children involved have suffered severe emotional and psychological harm at your hands, having been subjected to multiple acts of violence and cruelty over a long period of time."

Detective Inspector Michelle Douglas is from the force's child protection team. She said:

"I'm happy with today's court result, although no verdict could counter the very significant abuse these children have suffered at the hands of those who should have protected them.

"The effects for these children are far reaching, but with the conclusion of this investigation, I hope they can now start to re-build their lives.

"Though the investigation was carried out by experienced officers, they had not previously encountered such extreme levels of abuse and neglect and it was a difficult case for all involved.

"The case also serves as an important reminder - safeguarding is everyone's business and that is why it is so important to be curious and intervene in the lives of children who are suspected of suffering abuse, in order to protect them and bring offenders to justice."

Detective Constable Nicky Webb, one of the officers involved in the case, added:

"In 20 years of working in Child Protection I have never before encountered abuse and neglect on this scale.

Unsurprisingly, this has been a long and difficult case for all involved and I'd like to thank social services, health and education authorities for their cooperation.

The investigation involved taking evidence from young children who were asked to recall traumatic and distressing events from their past, recounting details of horrific psychological and emotional abuse.

I hope today's result brings some closure for these children and that they will be able to start the recovery process and move forward with their lives."

Northamptonshire Police say if you have any concerns about a child, call the Northamptonshire Child Safeguarding Team on 0300 126 1000 or Police on 101. Always call 999 in an emergency.