Fans think Meghan Markle will give birth in April after THIS 'clue'
26 October 2018, 08:18 | Updated: 26 October 2018, 10:22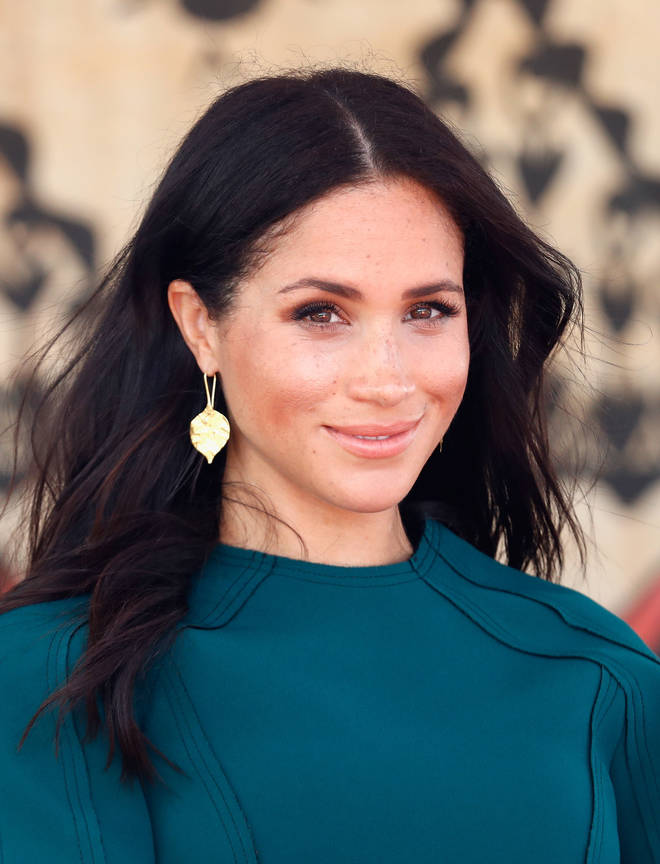 The Duchess of Sussex may have given a subtle hint as to when in spring the royal baby will arrive.
Meghan Markle will give birth in APRIL - according to fans who think she's started wearing a diamond ring in honour of her unborn child.
Pregnant Meghan, 37, has been seen cradling her baby bump as she and Prince Harry, 35, continue their royal tour of Australia, Fiji, Tonga and New Zealand.
And it seems that Megs may have revealed their baby's birth month through her clever choice of jewellery, after sporting three stacked rings that seem to feature three separate birthstones.
Read more: Meghan Markle wears a gift from the Queen as she arrives in Fiji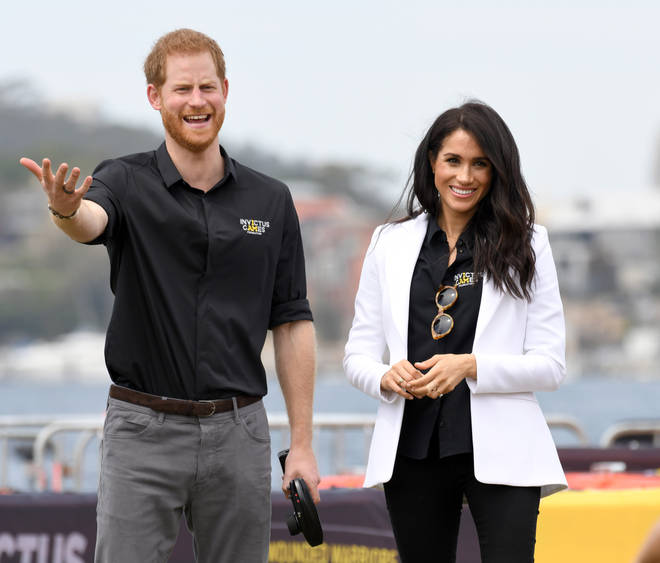 Royal fans will notice that Meghan wears a green gem stone for her August birthday, a blue sapphire for Harry's September birthday, and a third, seemingly clear crystal for what could be an April due date.
Read more: Meghan and Harry could have a male nanny as first men graduate from Norland
She wore the subtle stacked rings on her left hand, on the opposite finger to her engagement and wedding ring from the couple's big day on May 19th earlier this year.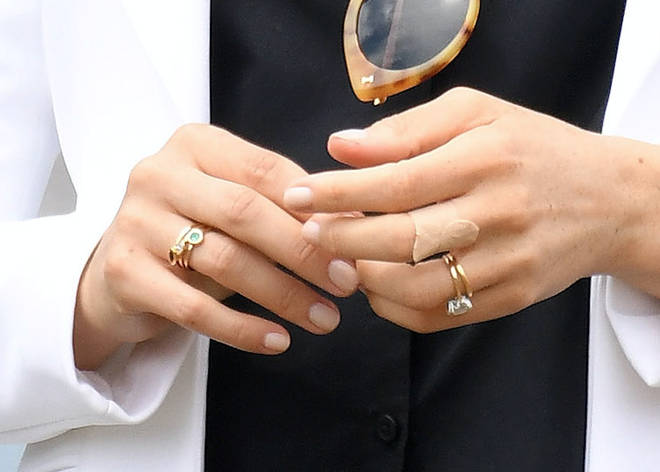 Experts predict that Meghan and Harry could welcome twins in Spring 2019, after it is believed that the Duchess announced her pregnancy earlier than expected.
Due to being classed as a 'geriatric pregnancy' - meaning she is over 35 - there is also a greater chance of Meghan having released two eggs and carrying royal twins.