Fans think Meghan Markle might be PREGNANT after this royal wedding outfit
12 October 2018, 14:10 | Updated: 13 March 2019, 13:24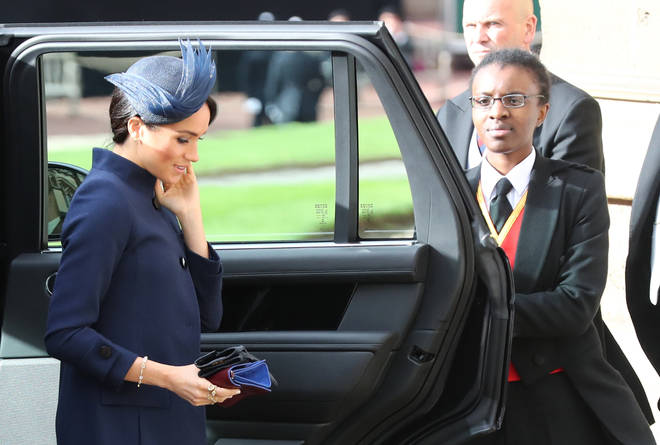 Twitter users wondered whether the Duchess of Sussex is expecting her first child after she wore a shapeless coat dress to Princess Eugenie and Jack Brooksbank's wedding.
Royal fans have gone wild on Twitter speculating that Meghan Markle, could be pregnant.
The rumours have spiralled after she was spotted at the royal wedding of Princess Eugenie and Jack Brooksbank wearing an uncharacteristically baggy outfit.
The 37-year-old wore a navy blue Givenchy ensemble which consisted of a long jacket and a classy fascinator which matched the colour of her 34-year-old husband Prince Harry's waistcoat.
Read more: Princess Eugenie wears priceless emerald tiara to wed Jack Brooksbank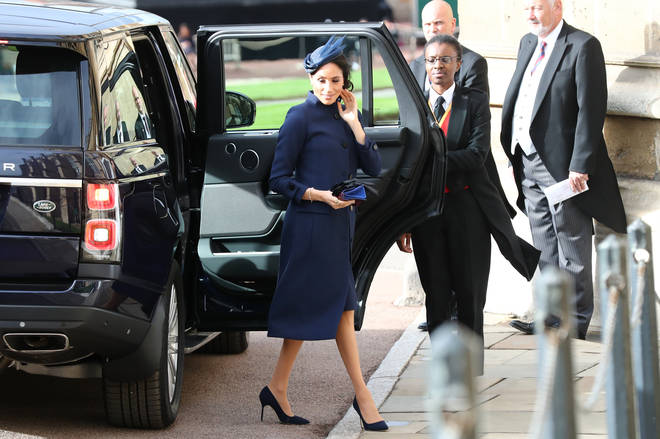 But royal fans think Meghan's choice of jacket, and the fact that she kept it on throughout the ceremony, hints that she is hiding something.
Many questioned why she chose to cover herself up with a long, unfitted jacket when she usually opts for more fitted style choices.
Read more: Princess Eugenie's wedding dress vs Meghan Markle's... which did you prefer?
One Twitter user adamant that she is with child said: "Why else would you wear a cover up coat to a wedding when you know the world will be watching you"
Another said: "Something about Meghan's outfit choice makes me think she's pregnant and hiding a baby bump. It's so conservative."
If Meghan Markle doesn't announce she's pregnant soon I will be shocked.. I mean she wore a coat to a royal wedding 👶🏼

— Niamh Cowin (@CowinNiamh) October 12, 2018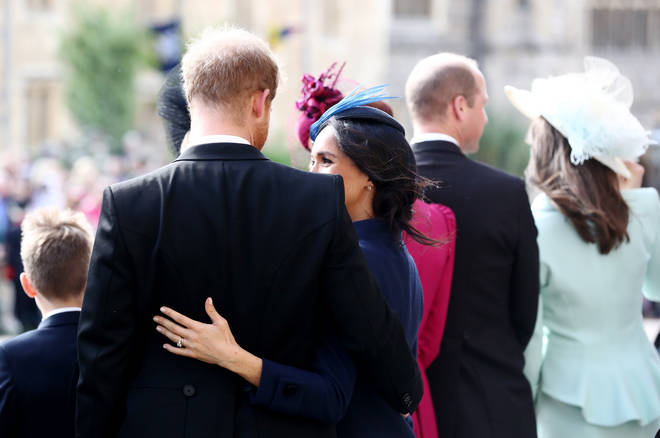 Fans have been hoping for an announcement that the Duke and Duchess of Cambridge are expecting a baby ever since they got married in May.
One royal expert revealed that Meghan might be pregnant if she starts doing this one thing.
Representatives from Kensington Palace have been approached for comment.