This previously unseen clip of Diana telling Harry off is hilarious
12 November 2021, 17:10 | Updated: 6 December 2021, 16:09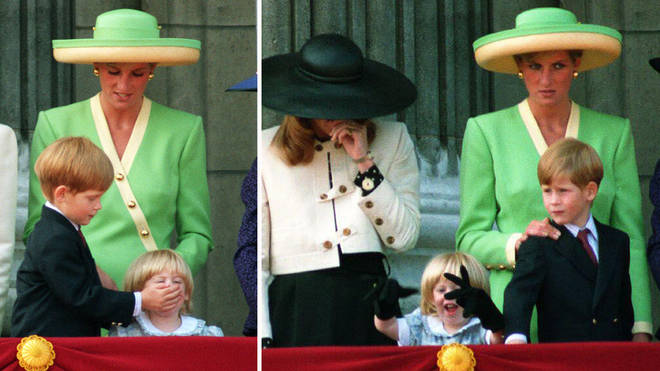 And the look Princess Diana gives Sarah Ferguson is even better.
The Royal Family are pictured everywhere they go, which makes it even more surprising when previously unseen footage resurfaces – especially when it is as funny as this.
The clip that has taken the internet by storm was captured in September 1990 when the Royal Family gathered on the balcony of Buckingham Palace for the Battle of Britain 50th Anniversary Parade.
In it, we can see Princess Diana – dressed in a green suit and hat with yellow lining – standing next to Sarah Ferguson, the Duchess of York – wearing a black and white ensemble.
The Duchess of York is holding a very young Princess Beatrice in her arms, while Prince Harry stands in front of his mother.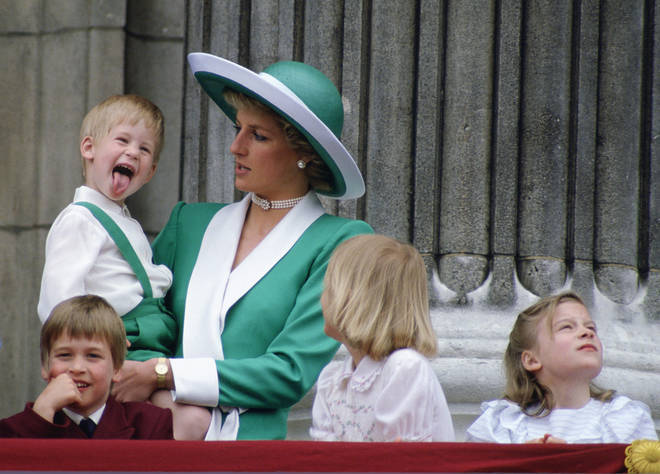 In the hilarious moment caught on camera, Beatrice can be seen tapping Harry on the back of his head, to which the little Prince turns around and elbows her arm off him.
Diana is quick to intervene, giving Harry a very sharp look before moving him across to her.
What is even better is the look Diana shoots to Fergie, as if to say 'sorry about him'.
Watch the video here:
The video was posted on Instagram by royalty_dr and has been liked a massive 18,000 times, with people commenting how much they love to see these candid moments from the Royal Family's childhood.
In other royal news, the Queen recently revealed she was returning to royal duties after a short amount of time off for health reasons.
Her Majesty was forced to pull out of a trip to Northern Ireland, as well as the COP26 summit in Scotland after she received guidance from her medical team.
The Queen spent a night in hospital in October, but was said to be back at Windsor Castle the next day where she was carrying out 'light work'.
Now, it has been confirmed by the Palace that the Queen will be attending Sunday's Remembrance Service in London, alongside other members of the Royal Family.
Read more Royal Family news: