Christian Bale's reveals secret code with Tom Hardy on set of Dark Knight Rises
5 January 2023, 16:18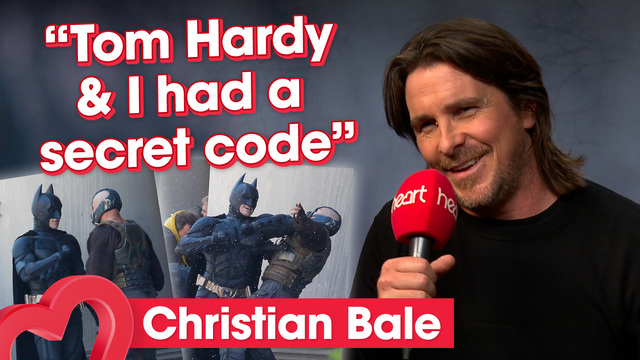 Christian Bale and Tom Hardy's 'secret code' is kinda cute...
Christian Bale chats to Heart's Dev Griffin about his new film The Pale Blue Eye.
Christian Bale, 48, has revealed the secret code he and Tom Hardy used while filming Dark Knight Rises.
The actor, famous for his roles in American Psycho, The Big Short and The Prestige, caught up with Heart's Dev Griffin this week to talk about his new film The Pale Blue Eye, out on Netflix now.
During the chat, Christian shared some behind-the-scenes secrets from the Dark Knight Rises, which he starred in with Tom Hardy back in 2012.
Christian explained how he and Tom would use a secret code to help each other remember when to deliver their lines as the set was so loud.
Watch him tell the story himself in the player above.
Listen to Heart Evenings with Dev Griffin, 7pm - 10pm weeknights & Saturday afternoons 12pm - 4pm