This clever and sweet picture book may encourage your little ones to eat their Christmas dinner this year
13 November 2018, 17:16 | Updated: 14 November 2018, 12:03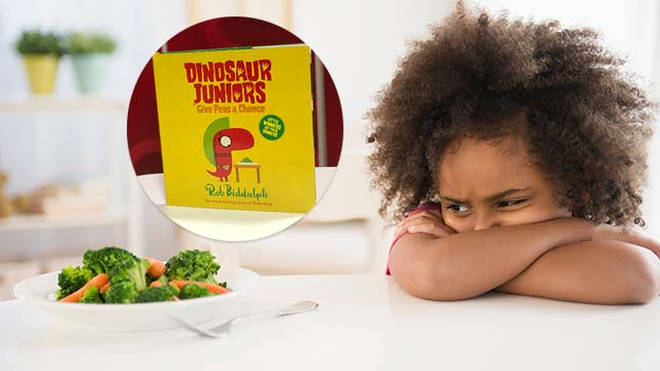 The latest book in Rob Biddulph's Dinosaur Juniors series is a wonderful picture book that might make your kids actually want to eat their Brussels sprouts.
One of parenting's biggest nightmares can be getting kids to eat their food, especially when it's green, but the latest children's book from author and illustrator Rob Biddulph may help remedy this problem.
The latest tale in his Dinosaur Juniors series 'Give Peas A Chance' tells the story of a little dinosaur called Nancy who isn't a fan of green food on her plate.
Read more: There is a new Fantastic Beasts book being released the same day as the film
The brightly coloured tale is told through rhyme and reads "In truth, young Nancy isn't keen on any food that's coloured green."
This is a sentiment that many children can relate to much to the dismay of their parents making Biddulph's book an unlikely tool that many mums and dads might want to reach for come Christmas dinner time this year.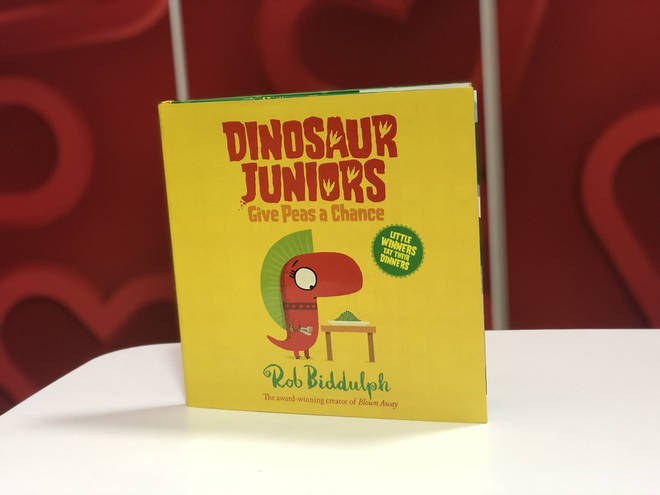 If you have a fussy eater on your hands then dinnertime can become a chore but one read of 'Give Peas A Chance' will remind your little ones that trying to get rid of their sprouts on their siblings plates won't work either.
We won't spoil it for you, but the moral of the story will get your kids into their vegetables in no time.
As the front of the book says "little winners, eat their dinners" and this book will certainly help parents win at dinner time too!
The book is published by Harper Collins, out now and available in all major book shops in the UK.