Jagger takes on Heart's Big Skydive!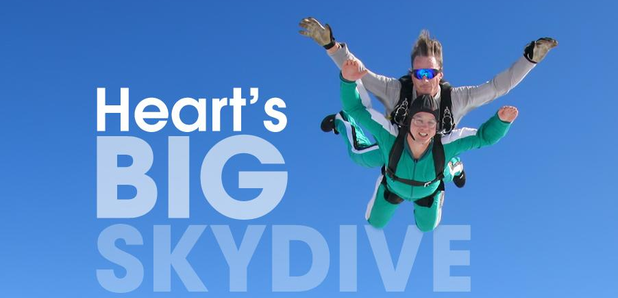 Sponsor Jagger as he helps our charity Global's Make Some Noise, or join him as part of Jagger's Jumpers.
On Sunday the 6th of October, he'll be leaping from 10,000 feet over the skies of Swansea.
It's all to help raise funds for our charity Global's Make Some Noise which helps small charities in Wales and across the UK who sometimes struggle to get heard.
You've always helped us to help amazing local charities like Y Bont in Bridgend, Local Aid in Swansea and this year we'll be supporting Amelia Trust Farm in Barry.
You can show your support for Jagger's big challenge by donating here
And if you'd love to join him, you can find all the information here.