Police tackle 'county lines' drug dealing in Wiltshire
29 January 2019, 09:32 | Updated: 29 January 2019, 09:36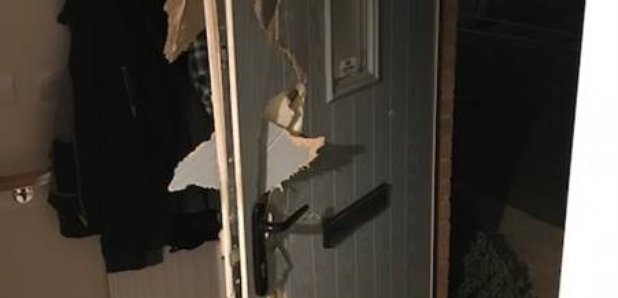 Police are working to help vulnerable people who have been coerced and forced into dealing drugs.
It is part of an ongoing operation to tackle County Lines activity in Wiltshire.
In just one week, 13 vulnerable juveniles and 25 vulnerable adults have been identified and engaged with and 19 "cuckooed" addresses were visited, that's homes that have been taken over for drug dealing.
Ten men have been also arrested and a total of over £3,500 in cash, approximately 60 wraps of drugs and a machete were also recovered.
Officers in uniform and plain clothed have also been working around Swindon railway station looking for members of county lines gangs using the rail networks to transport drugs into the town.
A/Sgt Chris Wickham, who lead the operation from Wiltshire Police, said: ''County Lines gangs are a real problem that is closer to home that some people might think. Young and vulnerable people living in our communities are being exploited by these gangs. The people purchasing the drugs, who are in themselves often vulnerable, regularly commit crime to fund their habit. Targeting those who operate in Wiltshire, intending to selling class A drugs remains a priority for us and we will carry on demonstrating that Swindon and Wiltshire is an unattractive place for those involved in county line drug dealing."
Head of Crime Prevention for Wiltshire Police Sonja Leith said: ''County Lines is everyone's responsibility and I would urge members of the public to be vigilant and look out for some of the most visible signs that drugs gangs are operating in neighbourhoods and to report this to us - your call could save lives.
''Together with our partner agencies across Swindon and Wiltshire, we work hard to identify where County Lines are exploiting vulnerable children and adults, to proactively disrupt these networks and to safeguard and protect those at risk of harm. The intelligence we receive from people in all of our communities is crucial in helping us, our partner agencies and neighbouring forces tackle this."