Making kids have photos with Santa is bad for their mental health, expert warns
13 December 2018, 15:30 | Updated: 13 December 2018, 16:25
Psychologists are warning of the mental impact forcing children to sit on Santa's lap could have.
We've all seen them. The photos of the screaming kid sitting atop Santa's knee.
Whilst some people find the images cute or entertaining, experts are warning that forcing an unhappy child to sit on a stranger's lap could be detrimental to their mental health.
Parenting expert and father-of-six Dr Justin Coulson slams the photos, claiming that they're 'stressful' for an upset tot.
READ MORE: Uproar as shopping centre Santa rips off beard and swears at kids
He told Mamamia: "Seriously, just no. I don't know where we get the idea from that seeing our kids suffer and experience fear and anxiety is funny.
"Any thinking, empathic parent is going to recognise that this is a stressful situation for some children and there is absolutely no benefit to it."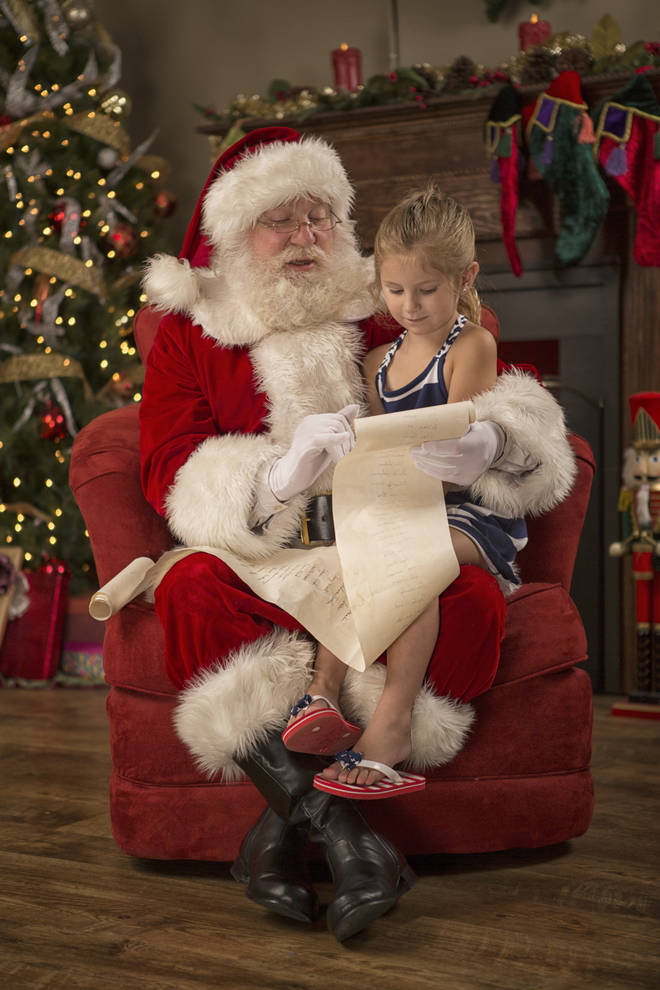 Dr Coulson added that if the child is happy to sit on Santa's lap, then the photo is fine, but it's when the tot is visibly upset that problems can occur.
"If the child is non-consenting, then the parent's just being a bully," he blasts.
"Parents have got to stop bullying their children. It's using their power to force their child into an uncomfortable situation that just makes them feel awful.
"We make a really big deal about teaching our children about body boundaries, about body safety and about consent. And all of a sudden we make this bizarre exception for a stranger in a red suit in a shopping centre."
Do you agree? Vote in our poll below: