The best family board games of 2018 that are perfect for Christmas day
6 December 2018, 16:30 | Updated: 6 December 2018, 17:26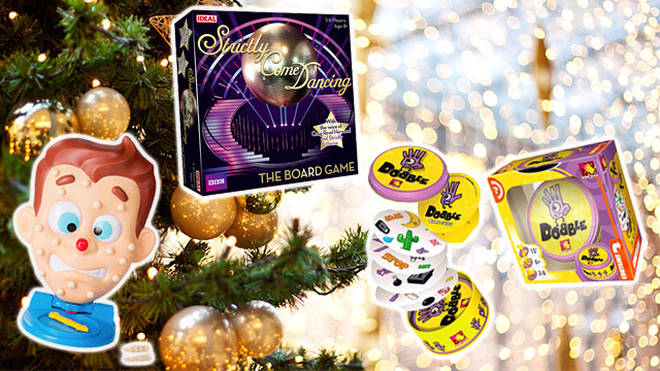 Christmas Day wouldn't be complete without the whole family huddled around a board game - here are the best of 2018 that are perfect for kids and adults.
Board games are for life, not just for Christmas...although saying that - they make a great activity for all the family on Christmas day!
But rather than delve into the cupboard for an old favourite, invest in a new board game for 2018 that could be a new staple of your Christmas festivities for years to come.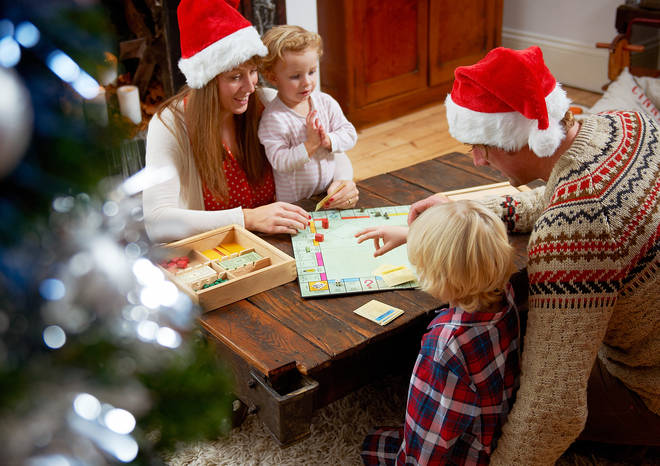 Throw the Jenga away, put the Cluedo back in the cupboard, here's a pick of the board games you need this Christmas...
Pimple Pete - £19.99

Pimple Pete will make the whole family say ew!

Picture: Spin Master Toys UK

It's exactly what it sounds like it is...pimple popping!

Pete has lots of spots and it's up to you and your family to pop them for him without disturbing the 'mega zit' on his nose.

Each of the pimples vary in difficulty to remove and if you do pop the 'mega zit' you will be squirted with water.

The player who pops the most spots is the champion!

Monopoly Fortnite Edition - £21.99

Kids and grown ups will love this!

Picture: Hasbro

Monopoly is a board game classic for adults so get your kids hooked on it too with special Fortnite version new for 2018.

It is played just like any other game of Monopoly but with a twist. You play as a Fortnite character, have to avoid the 'storm' and buy locations from the most popular video game of the year.

Dobble Classic - £12.99

Outwit your family members with this pocket sized game.

Picture: Asmodee

This game comes in a pocket sized tin so is perfect if you're on the move between family members this Christmas period.

Dobble is a observation fame where players must beat each other to match the symbols on the cards first - the player with the most matches wins.

Perfect for kids, parents and grandparents.

Strictly Come Dancing The Board Game - £29.99

Keeeeeeep dancing!

Picture: John Adams Toys

Keep the Strictly magic alive after the series is over with this FAB-U-LOUS board game.

Answer Strictly Come Dancing trivia questions, participate in mini dance offs and vote for your favourite player to make it to the 'live final'.

Who will win the coveted glitter ball trophy?

What's That Smell - £19.99

Put your nose to the test with this smelly game!

Picture: Wowee

Think charades but with your nose! This unique game comes with 48 Mystery Whiff Cards, four Stank Cards, Whiff Strips and more to put your smelling senses to the test.

Out smell your family and friends or face the dreaded forfeit, the Whiff of Shame!

Not one for anybody that has a cold...

Guinness World Records Challenges - £24.99

Can you break a world record in your living room?

Picture: WowWee

Pit family members against in other in a battle to break records using everyday household items.

There are 600 Guinness World Record cards to choose from but who will come out on top?