Waitrose poke fun at John Lewis with their 2018 Christmas advert
19 November 2018, 08:47 | Updated: 19 November 2018, 08:54
The supermarket has hit out at its sister store John Lewis with a cheeky Christmas ad the mocks the retail giant's Sir Elton John themed advert.
Waitrose, the sister company of retail giant John Lewis, has released a cheeky Christmas ad poking fun at their Elton John themed commercial this year.
The chain of food stores have released a short and sweet ad poking fun at the fuss around the John Lewis ad each year.
Read more: Sir Elton John and John Lewis unite for their 2018 Christmas advert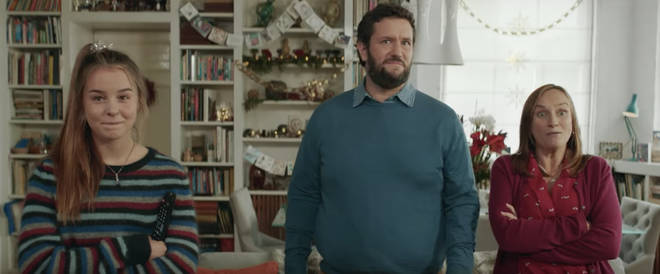 In the video a daughter tells her mum and dad that the advert is finally out and gets them to watch it together, but the parents watch the whole thing on fast forward before rushing to tuck into some tasty Christmas stollen from Waitrose.
They are then seen at the end eating and talking about how they "preferred the penguin" referring to the 2014 John Lewis advert, Monty the Penguin.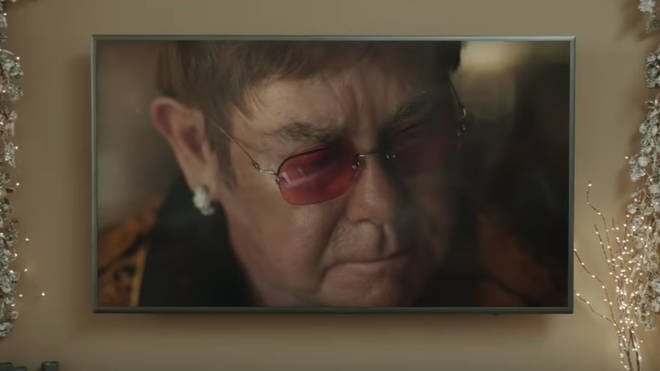 This year's John Lewis ad is a departure from their usual adorable fare which in the past has included a cute penguin and a friendly monster.
The main focus of this year's commercial is none other than Sir Elton John who stars in the ad himself.
It takes viewers on a journey through the Rocketman singer's life in reverse before a young Elton is seen being gifted a piano on Christmas morning.
We're not crying, it's just something in our eye!