Linslade shower spy - man convicted
3 June 2019, 18:34 | Updated: 3 June 2019, 18:36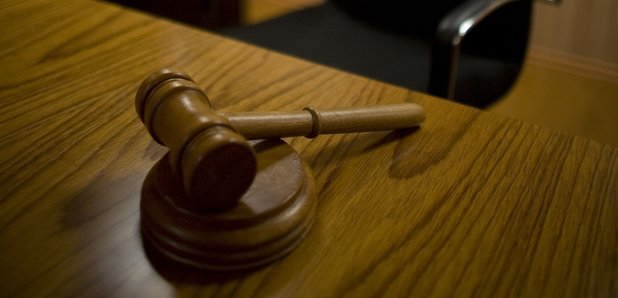 A 55 year-old man from Bedford has been convicted for spying on someone in a shower.
The victim told police they felt they were being watched at a private property in Linslade - near Leighton Buzzard.

Jonathan Fielden from Regent Mews in Biddenham - has been put on the sex offenders register - and given a suspended prison sentence after admitting voyeurism by looking through a gap in the ceiling - caused when extractor pipes were damaged.

READ MORE:

A man from Bedford has been handed a five-month prison sentence, suspended for 12 months, after he admitted spying on someone in a shower.

Jonathan Fielden, 55, from Regent Mews in Biddenham, Bedford, had pleaded guilty at an earlier hearing to one count of voyeurism relating to a single incident between 2014 and 2016 in which he admitted to watching someone in the shower through a hole in the loft of a private property in Linslade

He was arrested in December 2016 and released on bail.

The victim initially reported the incident to police after becoming concerned they were being watched. During the course of the investigation, evidence emerged of the extractor piping having been damaged which left a view directly into the shower.

He was sentenced today at Luton Crown Court. As well as the suspended sentence, Fielden also has to carry out 150 hours of unpaid work, pay costs of £3,500 and attend 30 rehabilitation requirement days or activities.

He will also be the subject of a Sexual Harm Prevention Order (SHPO), which has conditions attached that he must adhere to, and will also be placed on the sex offenders' register.

Detective Constable Louise Granger said:

"This type of offence is unacceptable and can have a huge impact on the victim, so I'm glad that Fielden pleaded guilty and took responsibility for his actions.

I'd like to praise the victim for having the courage to come forward and reporting this to us. I hope this encourages anyone who may have been the victim of a sexual offence or sexual abuse to report it to us.

We take reports of all sexual offences seriously, whether they are recent or not, and will do our utmost to investigate these cases thoroughly and bring the perpetrators to justice."

If you have been the victim of any form of sexual offence, you can receive support and guidance from Bedfordshire Police and partner agencies. You can report your experience to police by using the online reporting tool or calling 101.