Otis Williams: 'The Temptations musical will come to the UK'
21 November 2018, 16:48 | Updated: 3 January 2019, 17:16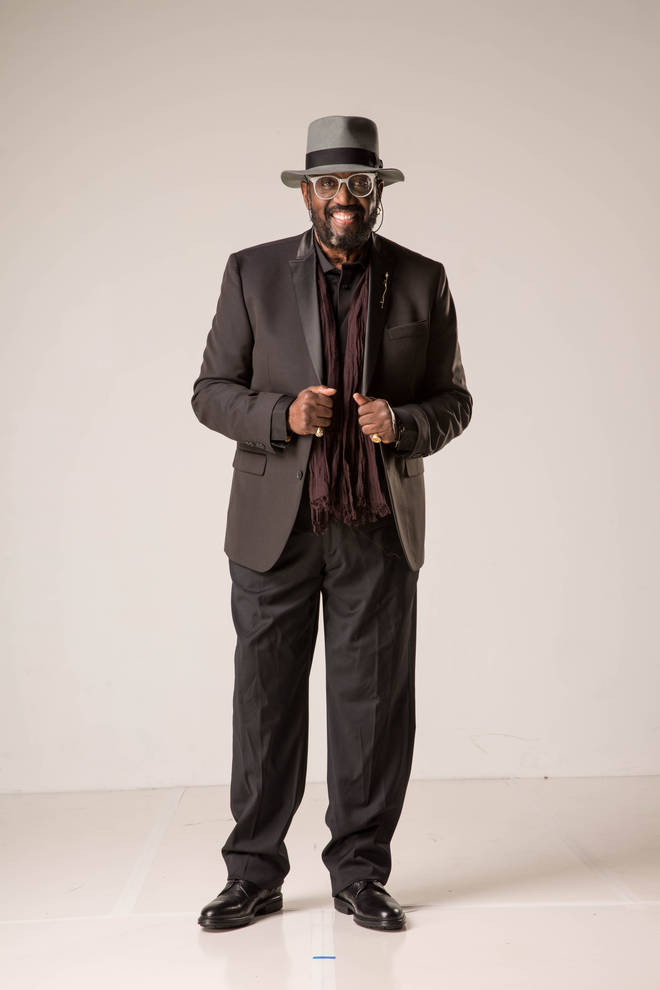 The Temptations singer spoke to Heart 80s ahead of the band's joint tour with old friends and fellow legends The Four Tops.
As front man of The Temptations, Otis Williams has seen a lot in his 57-year career - and now his life story is being played out on stage.
Before heading off on a UK tour with his bandmates and fellow Motown legends The Four Tops and Tavares, the 77-year-old spoke to Heart 80s about the hit musical Ain't Too Proud: The Life and Times of The Temptations which will transfer to Broadway in the new year.
The musical is packed full of the quintet's hits, including Get Ready, Just My Imagination, War, My Girl and Papa Was A Rolling stone - but it is much more than just a singalong.
It follows the band's formation in Detroit, being signed to Motown by Berry Gordy and their path to being one of the most influential and biggest selling groups in American history.
Read more: Shalamar promise to bring the 80s back to the UK
But it's much more than just a singalong, and not only features upsetting scenes showing the band being racially abused in a segregated America, but also the death of Otis' son.
Speaking of the new production, which has broken records in the US, he said: "When I saw it, I was moved to tears.
"It's not just about the music. You see us getting shot at, you see us getting turned away from restaurants and being called the 'N' word.
"You see us quell a riot in Mississippi where blacks and whites were getting ready to fight but me and Eddie Kendricks said, 'no, we are here for everybody'.
"You see me losing my son, Lamont.
"If you're going to tell a story it has to have meat and substance. If you see it, have the tissues with you, as you will shed a tear."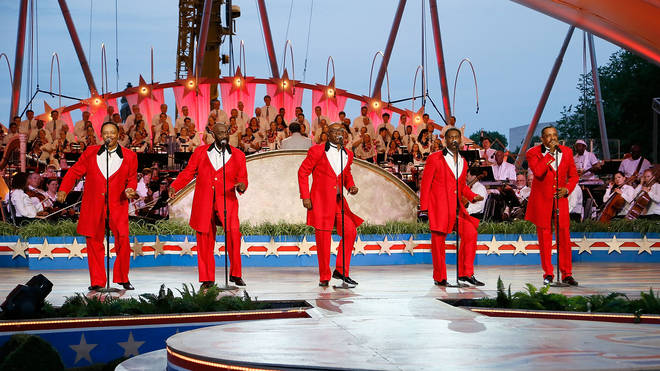 Otis, who along with The Temptations is currently touring the UK with The Four Tops and Tavares, is sure that after it ends its Broadway run, the show will come to London's West End.
He added: "The UK loves Motown, so it will definitely be coming."
Until then, fans can get a glimpse of the band in action as they traverse the UK on tour. Otis explained that the band will be stepping out on stage looking - and moving - as sharp as ever.
He said: "We are still pulling off the same moves as before.
"One fans told me that even when we're 80, 'The Temps can not just come out and stand and sing, you've got to keep with those flashy moves'.
"The fans expect that every time these the five of us step out on stage."
However, this time there won't be any dance offs between them and old friends The Four Tops. Both acts have been "so busy separate and apart" that they haven't had time to prepare anything.
Despite there being no band-on-band dance battles planned, seeing both The Temptations and The Four Tops on one billing will be a feast for the eyes and ears, especially for the younger generation.
Otis explained that he doesn't much care for modern music, thinking singers rely too much on "studio tomfoolery" that means they sound totally different when they perform live.
He said: "I've been surrounded by greatness. I grew up listening to the Sam Cookes, the Jackie Wilsons, the Nat King Coles, the Frank Sinatras.
"Any Motown artist could come on stage, stand flat footed and sing. We don't sing anything that has cuss words in it.
"I'll never forget Maurice White from Earth Wind and Fire, we were getting our cars washed at the same time around the time that rap was just beginning, and we were talking about it compared to the music we made.
"I said to him, 'the music that Earth Wind and Fire, The Temptations and Motown make Sinatra might want to do a version of. They won't say anything like that about rap.
"Having a legend want to perform one of your tracks only happens when a song has legs, body and life.
"My Girl is over fifty years old. It has been placed in a time capsule. I don't try and knock no one, but I'm not impressed with all their cussing.
"You don't need to cuss to get a message across."
THE FOUR TOPS & THE TEMPTATIONS TOGETHER AGAIN… ONE MORE TIME UK TOUR DATES
November
Mon 19th  Leeds  First Direct Arena
Tues 20th   Manchester Arena 
Thur 22nd Birmingham Arena 
Fri 24th    Liverpool Echo Arena 
Mon 26th Southend Cliffs Pavillion
Tues 27th    London  O2 Arena
Wed 28th  Bournemouth International Centre 
Thur 29th    Nottingham  Motorpoint Arena
Tickets available from: www.ticketline.co.uk, 24-hour ticket line 0844 888 9991, or from the venues direct.