Heart at London Zoo: We go behind the scenes to see the animals and their keepers during lockdown
11 May 2020, 16:48 | Updated: 15 May 2020, 12:43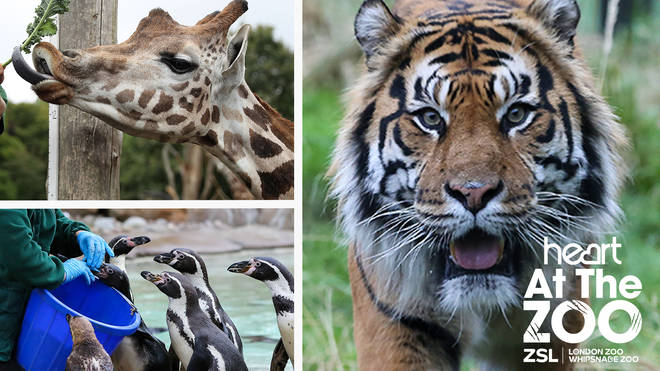 Join us for a series of very special videos and interviews highlighting what's going on at ZSL's two parks.
For the last few weeks, coronavirus has meant we aren't allowed to visit our friends and families - and it's been a strange, quiet time for the animals at London Zoo, too.
That's why Heart are taking you behind the scenes at London Zoo and its sister site, Whipsnade Animal Park, to meet the dedicated team of experts and keepers looking after the wonderful animals, and find out what lockdown life looks like for them.
Every day this week we will meet a new member of staff to find out more about what they do, their favourite animals, and what life is like working up close and personal with these wonderful creatures.
Friday May 15
If you love big animals, you'll definitely want to hear about Mark Holden's job. Mark looks after all the rhinos, hippos, elephants and giraffes at Whipsnade Zoo in Befordshire.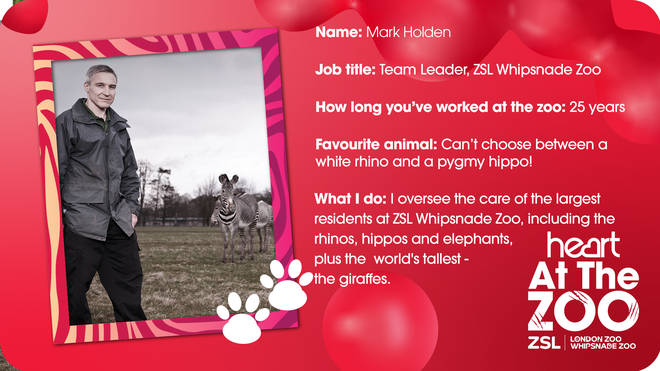 Thursday May 14
We met Jacob Winfield today, who takes care of ZSL London Zoo's primates and makes sure the cheeky animals are fit and healthy - as well as entertained!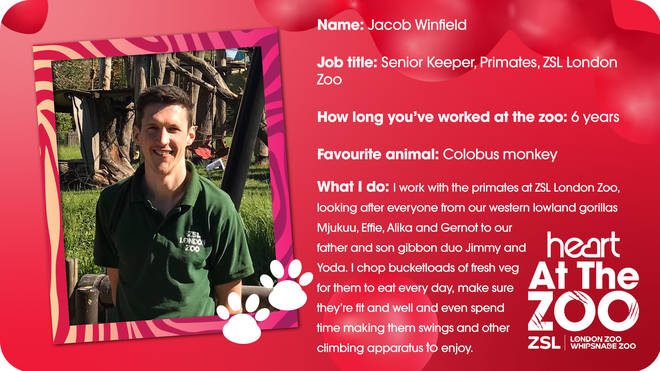 Wednesday May 13
Alex Pinnell has worked at London Zoo for 18 years and knows almost everything there is to know about Sea Lions. Watch the video to find out more about her very important job.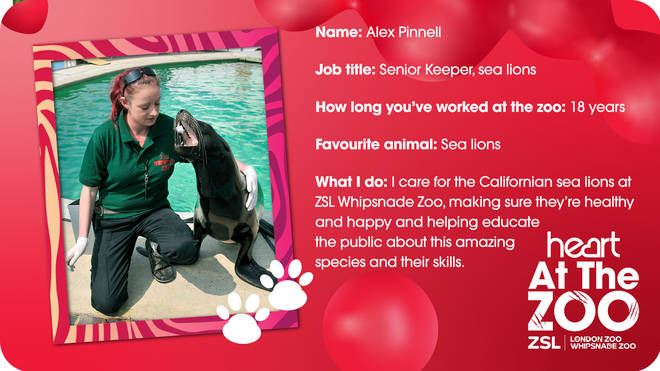 Tuesday May 12
Today we find out about Suzi Hyde, who works at ZSL London Zoo's Penguin Beach - where she is in charge of 70 cute (but naughty!) penguins.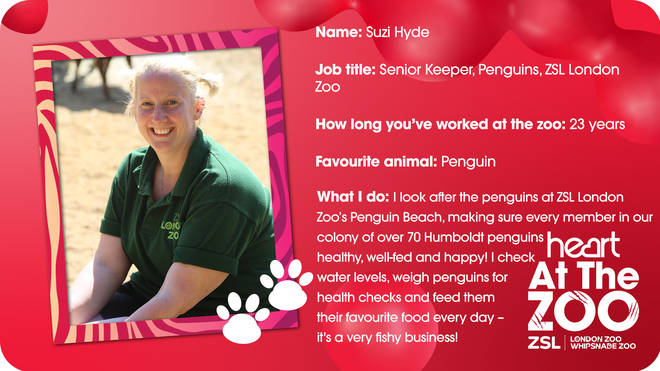 Monday May 11
We met Angela Ryan, press play in the video player above to find out more about her role at the zoo - and see footage of some very cute animals.
ZSL is calling on the public for support to help care for and feed its 22,000 animals during this unprecedented time.
Every day that they are closed is another day's worth of funds they must raise to keep their two zoos running smoothly, their scientists investigating wildlife diseases such as Covid-19, and their conservationists working in the field to protect critically endangered species.
Head to zsl.org/donate to find out more.