There's something unusual about this engagement photo... can you spot it?
5 November 2018, 12:46 | Updated: 5 November 2018, 16:28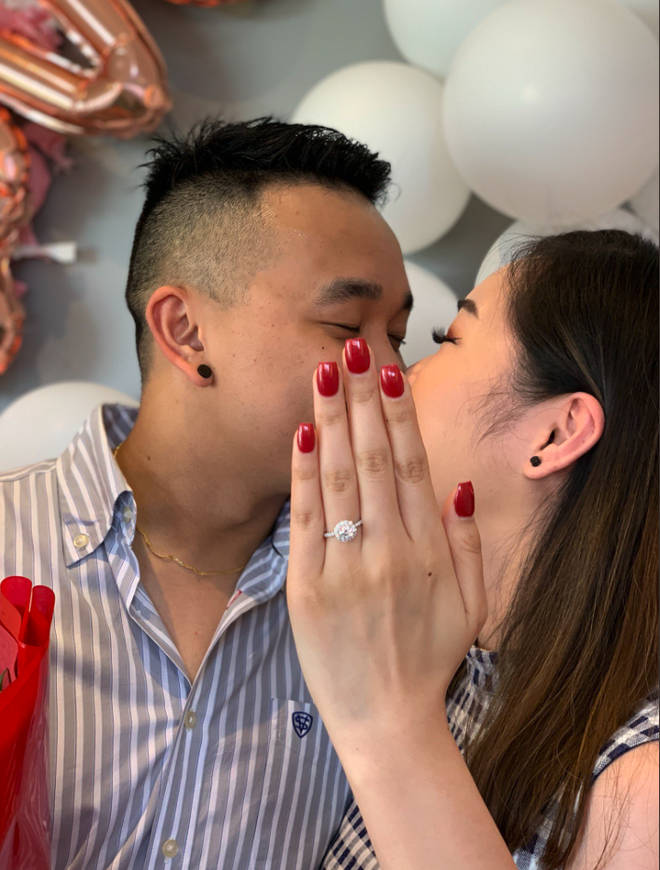 A couple's engagement photo has gone viral after a clever hack to display the blinging ring was revealed.
A woman asked her cousin to wear her engagement ring for social media - after the blushing bride-to-be was suprised with a proposal without having had a manicure.
In a series of photos shared on Twitter, Jenna from, Melbourne in Australia, revealed she swooped in to help save the day by bending down and stretching her arm in front of the camera while the couple shared a kiss.
Since Jenna shared the photos under the Twitter handle @goodgaljenjen, the post has raked in more than 158,000 retweets and 660,000 likes. 
The caption to the post reads: "My cousin's boyfriend proposed to her but she didn't have her nails done lmao."
Users were quick to praise Jenna for her quick thinking, while others empathised with the bride-to-be at being caught off-guard without having her hands looking their best.