Mummy blogger has worked out which of her FIVE kids is the 'least liked on Instagram'
20 November 2018, 11:51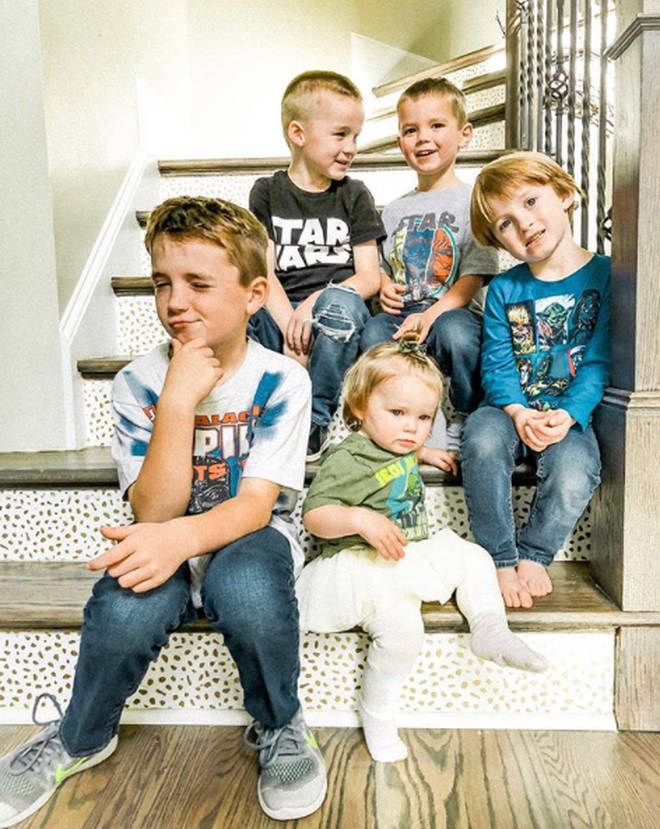 The DIY and family lifestyle blogger has since deleted the post after facing backlash from social media users.
US mummy blogger, Katie Bower, has come under fire after singling out her 'statistically' least popular child.
After gushing about her love for six-year-old Weston, Katie mused on why uploads on her son gain less attention than those of her other children.
She explained: "Guys, I am gonna be perfectly honest... Instagram never liked my Munchkin and it killed me inside. His photos never got as many likes. Never got comments.
"From a statistical point of view, he wasn't as popular with everyone out there.
"Maybe part of that was the pictures just never hit the algorithm right. Part might be because he was 'the baby' for a very short amount of time before LJ came along... and then Max and then Ella. And people like babies."
Omg this Instagram mommy blogger is celebrating her sons bday by writing about how out of all her kids, he "statistically" performs the worse on her Instagram. And she's worried one day it will ruin his self esteem 👀💀 pic.twitter.com/QpFfJwDOab

— Stephanie McNeal (@stephemcneal) November 19, 2018
Katie then took to Instagram Stories to discuss the controversy surrounding the post, telling fans she loved "the community" and "engagement" that comes with the social media platform.
She told followers: "I shared that last picture about Weston being born and I described him and wonderful he was and how he didn't get as many likes...it's because that was a personal growth for me, that I had to learn like everybody does.
"He's just awesome, all of my kids are. Kids are smart, they know there are likes on photos and it's very human nature to compare, so for me my personal growth journey is teaching my kids that it doesn't matter.
"I'm not crying because of mean comments or whatever, I'm crying because I had to learn something very difficult and I'm probably still learning it."
Later on Monday evening, Katie addressed fans once more after deleting the controversial upload.
The DIY enthusiast explained: "The drama was out of hand, so I had to remove the post.
"Unfortunately, this is the way it sometimes goes on social media if you choose to be vulnerable and show something that isn't perfect about yourself, which is what my goal was."