Royal feuds: From Kate Middleton to Meghan Markle, here are the biggest of all time
4 December 2018, 15:07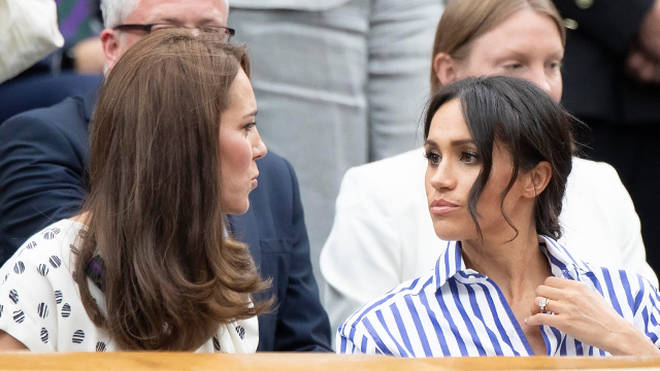 When it comes to feuds, the Royal Family are just like any other. Here are the top fallouts within the Royals, from Fergie and Prince Philip to Prince Charles and Princesses Eugenie and Beatrice.
The Royal Family has had their fair share of feuds and rifts over the years.
With Kate Middleton and Meghan Markle reportedly struggling to see eye to eye, we look at the biggest royal feuds of all time.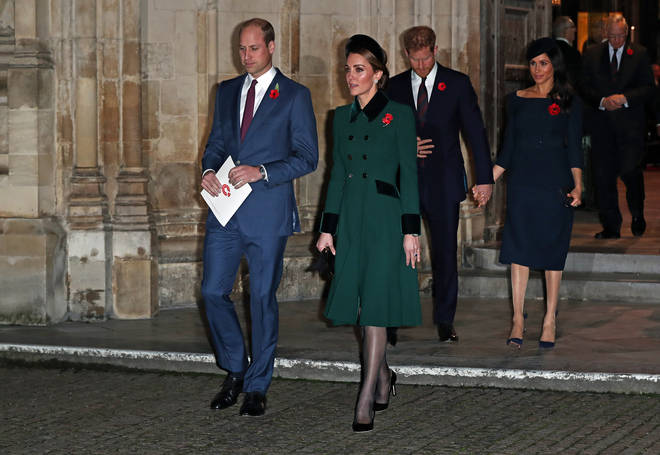 Kate Middleton & Meghan Markle
The Duchess of Cambridge is reportedly struggling to get used to the new Duchess of Sussex.
READ MORE: Meghan Markle 'made Kate cry' over Princess Charlotte bridesmaid demands
Recent rumours have emerged that the two don't see eye-to-eye, which has had a knock-on effect with brothers Prince William and Prince Harry.
Charles Spencer & The Royal Family
Charles Spencer, the brother of the late Princess Diana, delivered a cutting speech at his sister's funeral.
Spencer accused the press of making Diana "the most hunted person of the modern age", and also made 'ungracious remarks towards the Royal Family.
It is believed that The Queen was 'disappointed and saddened' by Earl Spencer's five minute eulogy.
Sarah Ferguson & Prince Philip
Prince Philip has reportedly struggled to ever get over the 'negative impact' Fergie had on the Royal Household.
Despite the former HRH separating from Prince Andrew in 1996, the Queen's husband has found it difficult to 'let go of the resentment' he felt towards her, after she racked up a fair amount of unwanted tabloid attention.
Fergie and Prince Andrew remained civil in order to raise their children, Princess Beatrice and Princess Eugenie, together.
Prince Charles & Princes Eugenie and Beatrice
It is understood that tension arose between Prince Charles and his two nieces after he announced plans to 'slim down the monarchy'.
Prince Andrew reportedly wrote to the Queen to ensure that Eugenie and Beatrice were given royal duties to ensure they weren't cut out.
However, Prince Philip has denied any feuds on this subject.
Prince Charles & Prince Andrew
It is believed that Princes Charles and Andrew have been locked in an ongoing feud for many years.
In 2015, allegations surfaced that Prince Andrew had been involved in explicit sexual encounters, and Prince Charles was worried about what the news would do to the reputation of the royals.
However, in 2016 Prince Andrew publicly denied any falling outs with his brother.
The Queen & James Middleton
Kate's younger brother reportedly landed himself in the Queen's bad books after he admitted in an interview that it was "frustrating" being treated to the Duchess of Cambridge.