Heart Live in Ibiza: Jonas Blue reveals plan to make music with Shawn Mendes
15 June 2023, 10:18 | Updated: 29 June 2023, 11:39
Heart Dance and Club Classics were live from Ibiza's famous Cafe Mambo.
Heart jetted off to Ibiza last weekend to bring you Heart Dance and Club Classics live from the party island.
Mark Wright, Toby Anstis, Pandora Christie, and Lucy Horobin were live from Cafe Mambo from Friday morning to Saturday evening across Heart and Heart Dance.
The weekend of good vibes kicked off on Heart Dance Breakfast on Friday morning with Toby Anstis, and ended with a live DJ set from Pandora on Saturday night.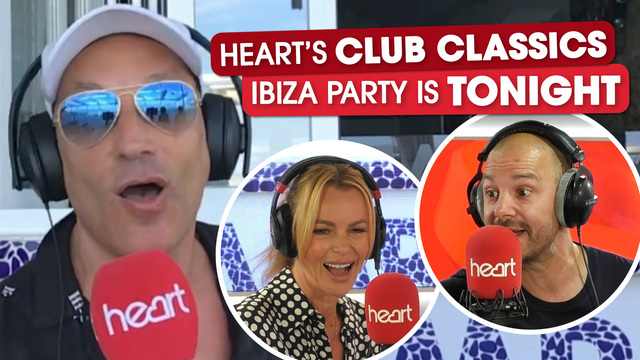 Heart Live in Ibiza: Toby Anstis chats to JK & Amanda Holden ahead of the Club Classics party
In an exciting interview with Toby Anstis, Jonas Blue expressed his strong desire to collaborate with the talented Shawn Mendes and create music together.
Watch it now and discover what Jonas Blue has in store for a potential collaboration with Shawn Mendes.