Heart Live in Ibiza: How to join the party and win
16 June 2022, 13:35 | Updated: 20 June 2022, 08:57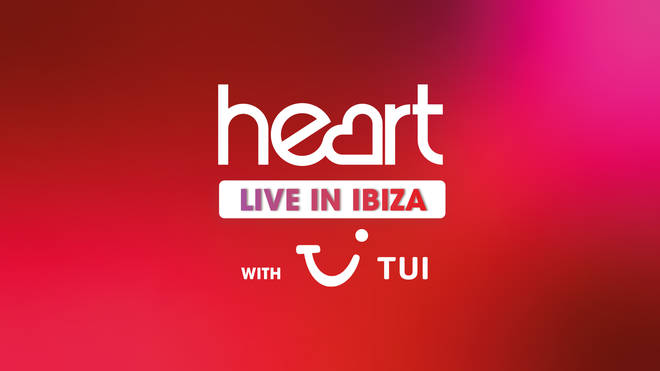 Heart will be bringing you Heart Dance and Club Classics live from Ibiza's famous Cafe Mambo this weekend.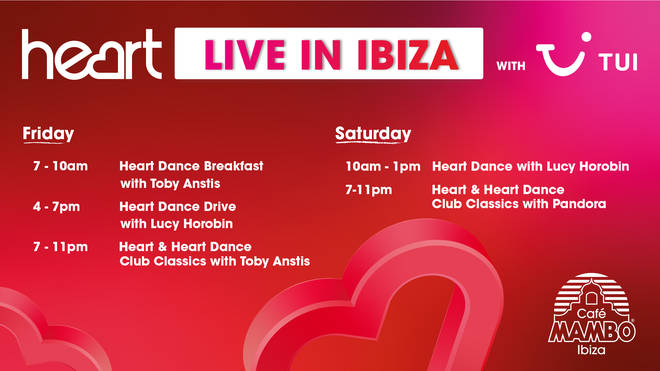 Heart are jetting off to Ibiza this weekend to bring you Heart Dance and Club Classics live from the party island.
Toby Anstis, Pandora Christie and Lucy Horobin will be live from Cafe Mambo from Friday morning to Saturday evening across Heart and Heart Dance.
The weekend of good vibes will kick off on Heart Dance Breakfast on Friday morning with Toby Anstis from 7:00am to 10:00am.
Lucy Horobin will then be live from Ibiza between 4:00pm to 7:00pm on Heart Dance Drive before Toby takes over again across Heart Dance and Heart for Club Classics between 7:00pm and 11:00pm.
You can find the full line-up here:
Friday 17th June
Heart Dance Breakfast: 7am – 10am: Toby Anstis
Heart Dance Drive: 4pm – 7pm: Lucy Horobin
Club Classics: 7pm – 11pm: Toby Anstis (Heart Dance and Heart Main)
Saturday 18th June
Heart Dance: 10am – 1pm: Lucy Horobin
Club Classics: 7pm – 11pm: Pandora Christie (Heart Dance and Heart Main)
Jax Jones reveals platty joobs secrets from his gig
Toby Anstis couldn't head to the Med without chatting to one of our faves... Jax Jones!
He's a seasoned professional when it comes to the decks in Ibiza, but playing for Her Majesty? Turns out she is something of a fan and loved having him at the Platinum Jubilee celebrations!
Watch the full interview above to see everything Jax has to say about The Queen's crush on him and life in Ibiza.
Giving you lot the VIP treatment in Ibiza!
Our lucky competition winners got to spend Friday night getting the VIP treatment! Toby Anstis' very special Club Classics set came straight from Cafe Mambo Live in Ibiza. What a treat!
Just look at those scenes.
David Guetta's collab with Sia nearly didn't happen
His fans call him the King of Ibiza, so we had to have a quick catch-up with David Guetta while Heart is Live in Ibiza too.
From his very first gig in the Med, to his unique collaboration process, watch the full video here to see David talk about his impressive career so far.
Paul Oakenfold's most embarrassing moment on stage
When London-born legend Paul Oakenfold gives you a call… you answer!
Pandora caught up with Paul to talk about everything from the time he fell off stage, to his very first memories in Ibiza. You can watch his full interview in the video above.
Listen and catch-up on Heart Live in Ibiza on Global Player here.
Heart is working in partnership with Tui who are offering you the chance to win £3,000 worth of holiday vouchers which you could spend on your own trip to Ibiza. Click here for more details and how to enter!