Emotional moment Margot Robbie receives sweet message from Neighbours co-stars
19 January 2023, 20:00 | Updated: 20 January 2023, 16:03
Margot Robbie has hinted she could return to Neighbours
Margot Robbie and Diego Calva joined Heart's Dev to talk all about their new film Babylon - as well as Margot's Neighbours past.
Margot Robbie was over the moon when she was surprised with a message from her old friends at Neighbours.
The actor was chatting to Heart's Dev about her new film Babylon alongside her co-star Diego Calva.
But when talk turned to the revival of Neighbours, Dev revealed he'd actually spoken to show legends Alan Fletcher and Jackie Woodburne.
Showing Margot a video, the pair - who play Dr Carl and Susan Kennedy - can be seen all the way from Australia.
"Hi Margot it's Fletch here, hi Margot Jackie here as well," they kick off the message.
"We just wanted to say we're really pleased for you that things seemed to work out okay since you left us.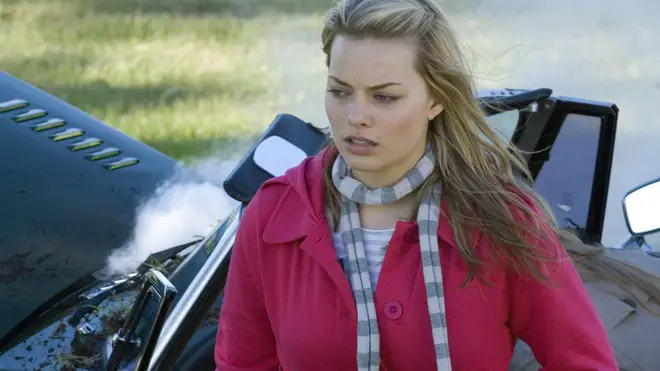 "Babylon's coming of course, we're very excited, we just wanted to remind you, the Kennedy house does have a lot of bedrooms."
Fletch adds: "So if things ever go pear shaped for you over there just come home."
Margot played Donna Freedman in Neighbours from 2008 to 2011 and 2022.
After watching the video, the clearly emotional star says: "Stop I could actually cry," before she explains to Diego: "If you're Australian or British, they're two of the most iconic characters."
She continues: "I don't know how to convey how emotional that is, Jackie would have me over and taught me how to roast a chicken and feed myself, Fletch would teach me how to sort out my money and finances, Toady taught me how to do my finances, it's such a family."
Hinting she could eventually return to the show, she adds: "When I was finishing on Neighbours I said 'can you kill me off in a big dramatic death?'
"They said 'no, no no, just in case you need to come back, if it doesn't work out in America, we'll keep your character alive so you can come back if you want to.'"
Watch the whole chat in the player above.
Listen to Heart Evenings with Dev Griffin, 7pm - 10pm weeknights & Saturday afternoons 12pm - 4pm