Oppenheimer's Cillian Murphy and Florence Pugh address Barbie rivalry
26 July 2023, 20:30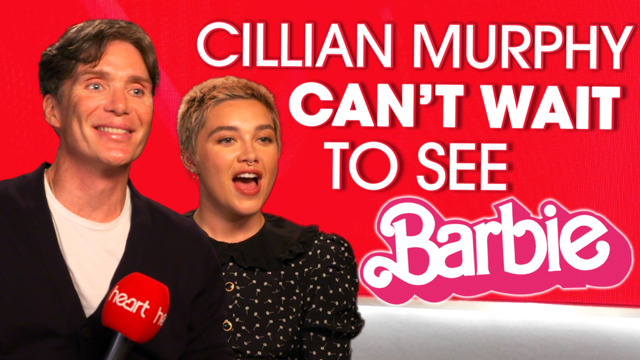 Oppenheimer's Cillian Murphy and Florence Pugh address Barbie rivalry
Oppenheimer stars Cillian Murphy and Florence Pugh sat down with Heart's Dev Griffin to chat about starring in the highly-anticipated Christopher Nolan film.
Cillian Murphy, 47, and Florence Pugh, 27, star alongside Robert Downey Jr, Emily Blunt, Matt Damon and Rami Malek in one of the biggest films of the year, Oppenheimer.
The release of the film, which took place on 21st July, coincided with the release of the other biggest film of the year, Barbie.
Ahead of the release of both films, Cillian and Florence told Heart's Dev Griffin there was no rivalry between the two blockbusters and that, in fact, they couldn't wait to see the film themselves.
Watch the full interview in the player above.
Listen to Heart Evenings with Dev Griffin, 7pm - 10pm weeknights & Saturday afternoons 12pm - 4pm