Simon Pegg shuts down rumours there'll be a Shaun of the Dead or Hot Fuzz 2
6 July 2023, 20:30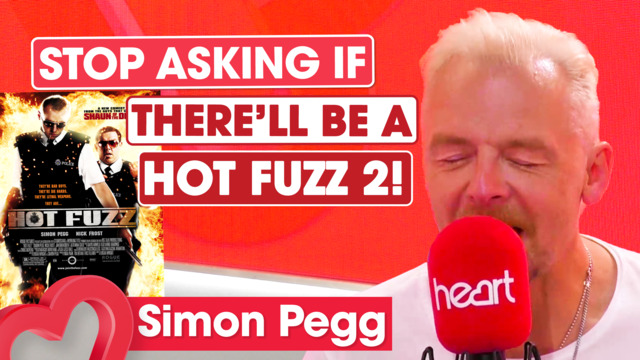 Simon Pegg shuts down rumours there'll be Shaun of the Dead or Hot Fuzz 2
Simon Pegg and Pom Klementieff joined Dev Griffin this week to talk about starring in the new Mission Impossible film.
Simon Pegg, 53, and Pom Klementieff, 37, are part of the star-studded cast for Tom Cruise's latest blockbuster film Mission: Impossible – Dead Reckoning Part One.
The pair join Dev Griffin this week on Heart Evenings where they revealed what it's really like to work with Tom and all the fun things they got up to behind-the-scenes.
They also revealed the one question they want people to stop asking them, and for Simon it is; Is there going to be a Shaun of the Dead or Hot Fuzz 2?
As it turns out, the answer is no. And while our hearts are breaking, Simon actually offered a very good reason why the hit comedy films will not have sequels.
Watch the full interview in the player above.
Listen to Heart Evenings with Dev Griffin, 7pm - 10pm weeknights & Saturday afternoons 12pm - 4pm