Patient Decontaminated At Walsall Manor Hospital
15 April 2019, 06:05 | Updated: 15 April 2019, 06:09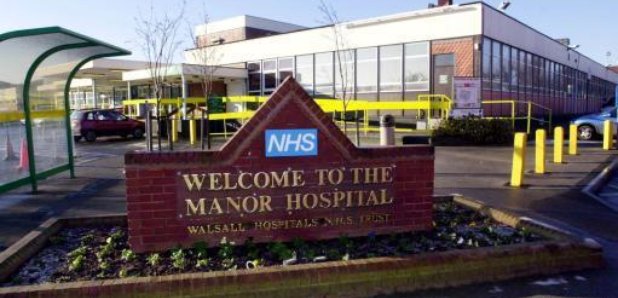 A man has been decontaminated by firefighters at the emergency department at Walsall Manor.
The patient arrived at A&E on Sunday (14th) with a white powdered substance over his body.
West Midlands Fire service and police were called to the scene, where they closed off the main entrance.
Emergency services are working together at Walsall Manor hospital following an incident involving a patient earlier today. The male patient arrived at the Emergency Dept (ED) and alerted staff to a powdered substance on his body which is currently being tested by specialists 1/2.

— Walsall Healthcare (@WalsallHcareNHS) 14 April 2019
The main entrance to the hospital remained closed for the rest of the day and the male was put into isolation.
Incident at Manor Hospital reduced to 1 appliance. 1 man covered in white powder has been decontaminated by Fire crews, ID of the white powder is underway by specialist Fire team. Hospital hasn't been evacuated and there is not believed to be any risk to the public @wmpolice

— West Midlands Fire (@WestMidsFire) 14 April 2019
The white substance has been sent away for testing, and West Midlands Police is investigating.