Bristol Joggers Report Abuse
24 January 2019, 15:51 | Updated: 24 January 2019, 15:55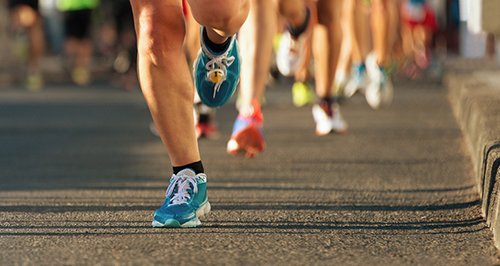 Running clubs in Bristol say there seems to be a rise in joggers being catcalled, threatened and abused.
It is an ongoing issue across the West Country that particularly affects women and has been highlighted to police with help from groups such as the Stanbridge Fliers in Downend.
Members of the club told Heart they've had cases of runners being groped, followed, and yelled at.
Run leader James Baker said: "We've had members that have had their rears slapped by cyclists, we've had incidents where some of our runners have been on the railway path and youths have appeared out of no-where with golf clubs threatening them.
"For most of us a lot of these incidents are few and far between, but when it does happen obviously it does actually intimidate you and does make runners fearful of going out and about."
Avon and Somerset Police have been informed of the issue and whilst they don't have any figures to indicate the scale of the problem, they have already begun to meet with running groups to investigate.
Detective Superintendent Marie Wright said: "Running groups have contacted us and said there is a bit of a problem here. There may be criminal offences and there may not be, but it's just about keeping people safe.
"We're going to do some focus groups with runners, try and understand the problem for men and women, and then we're going to have a look at what we can do about it."
Avon and Somerset Police are also launching a new campaign around this, called #JOG ON.
This stands for Join together - Remain Observant - Give us a call.
Officers say this means runners should consider exercising as a group, to remain observant and stay calm if you are subjected to any abuse and to give them a call on 101 to report bad behaviour, or call 999 if it is an emergency or you feel in danger.