'Wrong Brake' Caused Plane To Come Off Bristol Airport Runway
10 January 2019, 11:51 | Updated: 10 January 2019, 11:54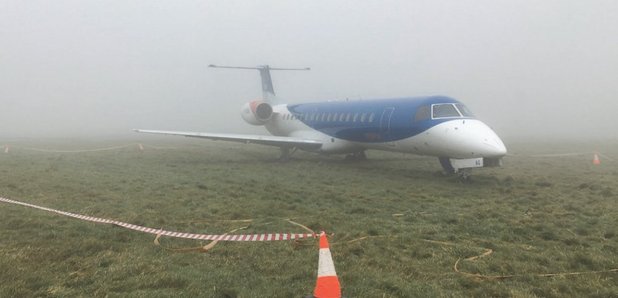 An accident report has found a plane skidded off the runway at Bristol Airport because the pilot used the wrong brake.
The BMI flight from Frankfurt on 22nd December 2017 travelled 120 metres along the grass after coming in to land.
The Air Accidents Investigation Branch (AAIB) says the pilot lost control after using the emergency brake instead of the speed brake.
It adds the levers for the two brakes are "of similar shape and sited close to each other" in the cockpit.
None of the 22 passengers or crew were hurt but the plane's landing gear got broken and its wheels were damaged.
Dozens of flights had to be cancelled or diverted while the plane was removed from the grass, affecting the Christmas getaway for thousands of people.