Cambridgeshire Blueprint New Libraries
24 May 2019, 07:33 | Updated: 24 May 2019, 07:49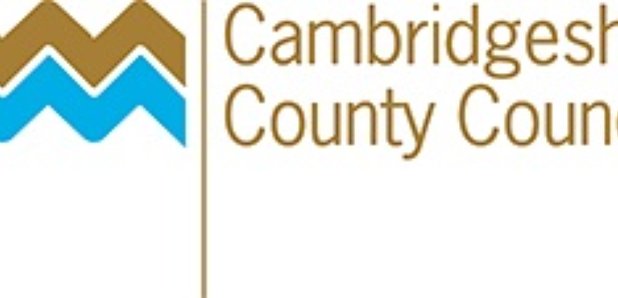 A unique partnership in Cambridgeshire to imagine and design future models for all libraries across England is being created.
The proposed 'Cambridgeshire Model' programme, developed in partnership with global social enterprise Civic, offers a unique opportunity for the County Council to help boldly re-imagine and re-design the UK's 3,000 libraries, piloting it right from the heart of Cambridgeshire and Peterborough.
The 54 libraries across the county span the diversity of some of the most deprived rural communities in the country, the vibrancy and opportunity offered through our major urban centres and market towns, through to the 40,000 new homes planned in brand new towns.
This unique network of physical spaces across a huge breadth of community settings, coupled with the council's ambition to ensure our libraries are at the heart of community, is an ideal test bed for new ideas and to develop blueprints for libraries that are replicable and scalable across the UK and beyond.
If approved, the 'Cambridgeshire Model' will take a fast-paced, highly practical piloting approach to re-designing and re-energising the public library network, to work harder for both citizens and the council.
The proposed process is to develop five models of 'Libraries of the Future' that reflect the diversity of communities and contexts around the UK. The idea is that each library within Cambridgeshire and Peterborough will be a close fit to one of the models, making it simple and cost-effective to replicate across the region and ultimately, the country.
To carry out this work, it is proposed to pilot these models in seven libraries to begin with. Ideas and solutions will be designed, tested and refined in partnership with communities and a wide range of experts, before being rolled-out, if successful, to all Cambridgeshire and Peterborough libraries over the next three years of the project.
The pilot libraries have been selected after thorough quantitative and qualitative analysis because, despite their geographical proximity, they are home to diverse communities and libraries, and reflect the five emerging models.
The five models and the proposed shortlist of pilot libraries are:
Anchor to the High Street: Peterborough Central Library and Wisbech Library
Centre for Rural Life: Thorney Library in Peterborough and Soham Library
(Re)Animating Communities: Northstowe (new build)
Hub for the Region: Cambridge Central Library
Pop-Up for Reviving Community Assets: Brampton Library Access Point
Cllr Steve Criswell, Chair of Cambridgeshire County Council's Communities and Partnership Committee said: "This project offers a unique opportunity for us to lead the way in re-imagining the country's 3,000 libraries as the sustainable platform for delivering a much wider range of public services and doing so in wholly new ways that improve the life chances and opportunities for all our residents.
"Our library service is recognised for its willingness and drive to innovate and we want to use this exciting process to unite people with different backgrounds, experiences and needs to find new ideas to work together and ultimately, build a new contract between the council and the public."
Jonathan Robinson, CEO of Civic said: "We are extremely excited by the chance to bring Civic's global community enterprise and engagement experience to the UK public library model through this partnership, especially in such a diverse and evolving place as Cambridgeshire".