Expert advice: how to cope with Christmas during a family feud
3 December 2018, 16:20 | Updated: 5 December 2018, 15:02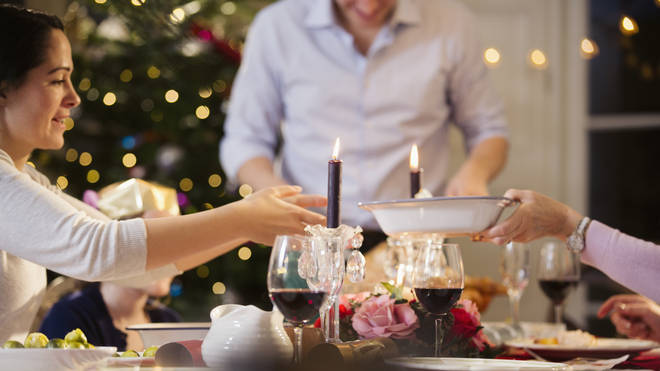 Navigating the festive period while dealing with family tension can be difficult and upsetting
Christmas can be stressful for a number of reasons - overcooking the turkey, dealing with overexcited children, forgetting to buy a present for your great aunt Janet - but for some, emotions over the festive period go further than stress.
For those who are dealing with a family rift, feud or even estrangement, Christmas Day can be often be distressing.
Olly Murs recently spoke of his heartache at the thought of spending another Christmas Day without his brother, who he has been embroiled in decade-long feud with.
Even the Royal Family are reportedly spending the day apart because of a 'rift'.
So how can you cope if you're facing Christmas without a family member because of a feud?
"Reach out," says Barbara Honey, a counsellor at Relate.
"Try to make contact, repair the rift. You have no power over how the other person responds, so you can only do your best to put things right. If you do that you can at least say to yourself that you have tried.
For some, however, Christmas without a family member is an inevitability. But there are ways of coping.
"Sometimes sadness cannot be overcome," says Honey.
"Christmas can be a very stressful time, when emotions run high.
"We are all so desperate to have a good time – it's important to be realistic – think about what can we do today, can we spend some time on thinking about how we can do more to mend this feud?
"When we are upset about anything it can be really helpful to take some action, however small, which helps us to feel we have some control/some power, and that we have done something to put things right."
How to get through Christmas during a family feud
If the family member you're feuding with isn't there, there are steps you can take to ensure the day is as pain-free as possible.
"Try and find out what everyone wants and compromise if people disagree. How can we acknowledge the absence but also enjoy our time together?", says Honey.
"If you try and do Christmas differently you are still likely to miss the absent person, so this may not be the answer.
"You could stick to the usual routine, but have a bit of time where you have a little 'ritual' by which you remember the absent person, what you love about them, and what you miss – whatever suits the mood/your needs, so at least you feel you have 'included' them as much as you can by having them in mind."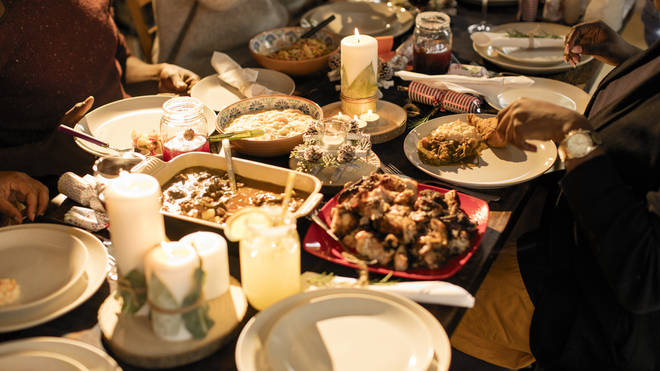 Spending Christmas with a family member you're fighting with
If it's you yourself who's involved in a family feud, the thought of spending Christmas with said relative may be overwhelming. But there are steps you can take to ensure the day is as stress-free as possible for both yourselves and the rest of the family. 
"Can you adopt a 'timeout' approach whereby you cease feuding for the day?", says Honey.
"Think about what you are getting out of the feud. Is it really worth it? Can you be the bigger person and apologise even if you feel the feud isn't your fault, so we can have a lovely festive season together?
"Kindness is a great, highly underrated virtue and you can feel so good if you have been kind."
How to cope with feuding relatives at Christmas
On the flip side, you might be a spectator in another family member's feud. This can make things awkward on Christmas Day. "Encourage them to put their differences aside over Christmas," says Honey.
"Try and help them to see the other person's point of view."
Is it acceptable to skip a family Christmas during a feud?
If you are feuding with a family member and think it might be best if you bowed out of Christmas this year, Honey recommends weighing up your options with other family members first.
"If you think that the impact of your feud will be very negative for everybody else it may be best for you to be absent, but this needs weighing up and other people's feelings may need to be considered.
"Talk to the other people – find out what they need/want – how best can this be managed? What would need to happen in order for you to be able to cope?  What compromises are possible and how will you feel if you end up spending the day on your own?  
"All of this needs thinking about and anticipating to the best decision can be made."
NOW READ:
Best adult advent calendars for Christmas 2018; Candles, wine and more
This Gareth Southgate Christmas jumper is the top of every football fan's wish list
Christmas delivery times for supermarkets: Tesco, Sainsbury's and Marks and Spencer times and dates