This Gareth Southgate Christmas jumper is the top of every football fan's wish list
20 November 2018, 11:15 | Updated: 20 November 2018, 12:40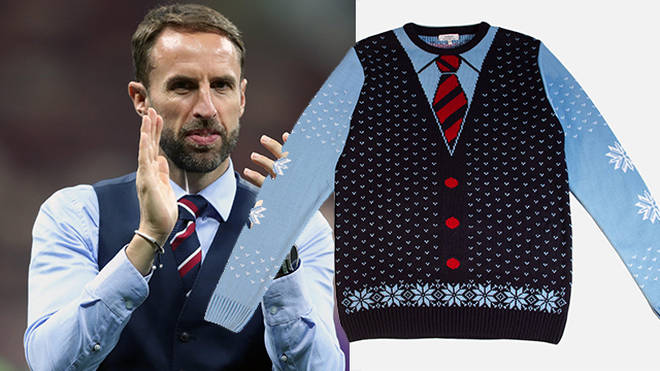 England football team manager Gareth Southgate has become a national hero after the World Cup and he has now been immortalised with this amazing Christmas waistcoat jumper.
A Gareth Southgate Christmas jumper is driving football fans wild - and is the festive must have for 2018.
As manager of the England football team during the 2018 World Cup in Russia, Southgate has become a god amongst men for many football fans after he led the national team to their best World Cup performance in decades.
Read more: Atomic Kitten have recorded a Gareth Southgate version of Whole Again
And now he has been given an unusual legacy...in the form of a Christmas jumper from kooky online clothing store, Not Just.
The jumper is a knitted version of Gareth Southgate's trademark pitch side look of a shirt, tie and waistcoat.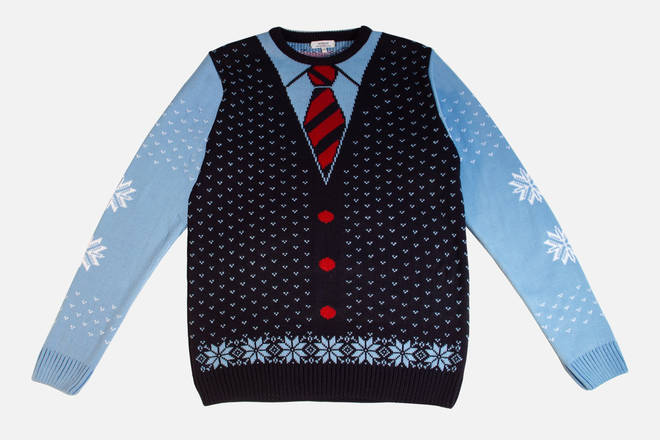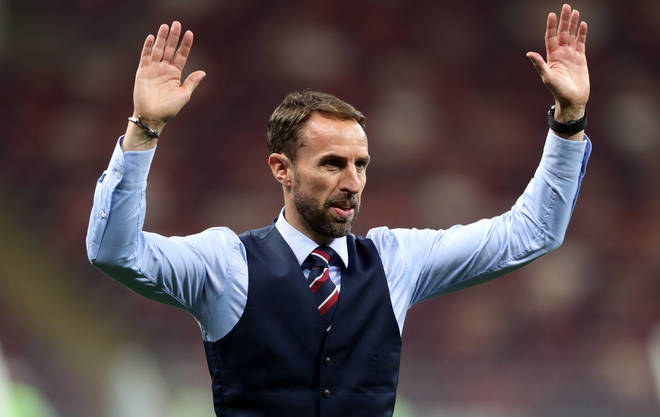 The jumper is priced at £34.99 which seems like a fair price given that much of the jumper is made by a combination of expert hand knitters and 'the latest high tech knitting machines'.
Plus they're running a rather unusual offer at the moment which will give you 25% off their Danny Dyer themed Christmas jumper if you buy a Gareth Southgate one.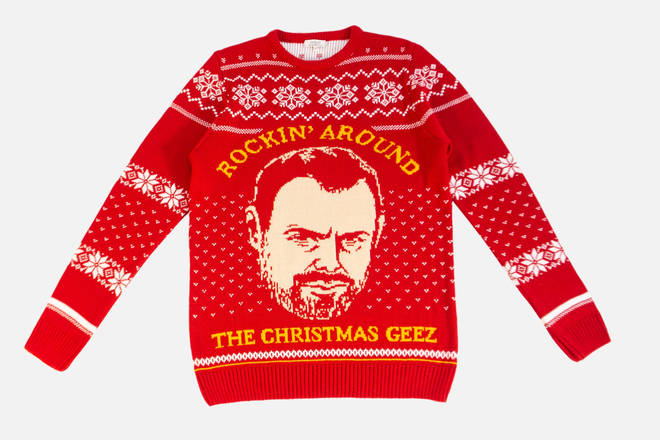 The jumper, complete with the cockney actor's face, also has a particularly East End festive greeting - 'Rockin' Around The Christmas Geez'.
Genius.