What is Elf On The Shelf? All you need to know the Christmas Scout Elf
27 November 2018, 09:49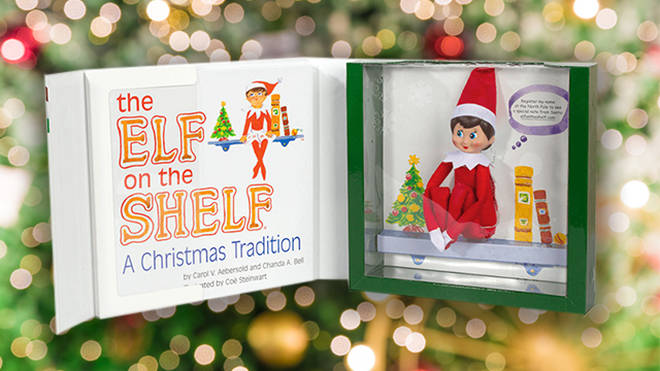 What is Elf On The Shelf? All your questions answered, including how it works and where the Christmas tradition originates from.
The Elf On The Shelf has been around since 2005 - originally in the form of a children's Christmas book.
However, most families are familiar with Larry (the elf) in the form of a cuddly toy, who keeps an eye on kids in the run up to Christmas and updates Santa with their good (or bad) behaviour.
Here's everything you need to know about Elf On The Shelf...
Elf On The Shelf is a newfound Christmas tradition amongst families, which involves welcoming a 'magical Scout Elf' into the home.
The Scout Elf is a small cuddly toy, sent from Santa at the North Pole to help him with his naughty and nice lists.
READ MORE: Here are the most creative Elf On The Shelf ideas
Every night, the Scout Elf disappears back to Santa to report on his findings, and the next morning returns to its family in a new lookout spot.
According to the official website, "Children love to wake up and race around the house looking for their Scout Elf each morning."
It is the parents' challenge to devise new lookout areas for the Scout Elf as he continues to monitor the behaviour of the families' children.
The Elf On The Shelf toy comes with a book called Elf On The Shelf: A Christmas Tradition, and introduces your new pal into your youngster's life with a back story on how he came to arrive in your home.
In order to get your own Scout Elf, the website indicates you must locate your local adoption centre, choose your elf, read the story to your children, and give him a name.