easyJet hit by pricey fuel and Gatwick drone
17 May 2019, 16:26 | Updated: 17 May 2019, 16:30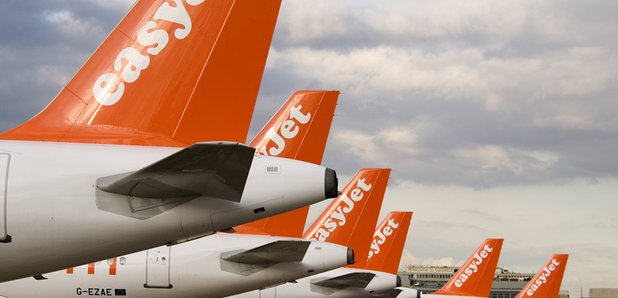 easyJet says higher fuel prices and the Gatwick drone incident caused turbulence for the Luton-based outfit in the first half of the year.
The airline said it is on course to deliver annual profits in line with expectations as the group reported a headline loss before tax of £275 million for the six months to March 31.

Revenue was up 7.3% to £2.34 billion, due to capacity growth and favourable foreign exchange rates.

But growth was held back by the timing of Easter, as well as comparison to last year when Monarch's bankruptcy and Ryanair cancellations benefited EasyJet.

Total revenue per seat decreased by 6.3% to £50.71.

The company said costs per seat were also higher, up 3.9% to £56.66. This was down to fuel price increases and underlying cost inflation.

The disruption caused by drones at Gatwick Airport in December was also blamed, with EasyJet booking a £10m direct loss due to the incident.

The firm expects profits for the 2019 financial year to be in line with expectations.

It comes after the group warned in April it would make a loss in the first half amid rising costs and greater uncertainty due to Brexit.