Boots Corner Trial Latest
21 January 2019, 13:30 | Updated: 22 January 2019, 10:29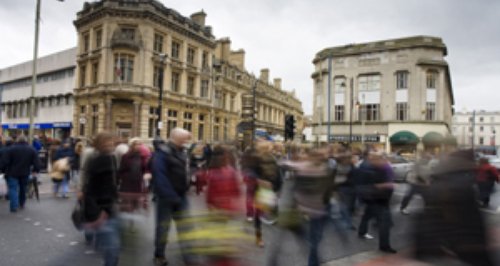 The trial closure of Boots Corner in Cheltenham will be extended, despite calls for it to re-open.
This trial began in June 2018, closing the area known as Boots Corner to most vehicles, with the main exceptions being buses and taxis.
The aim was to cut both traffic and air pollution, whilst increasing public transport use and making the area better for pedestrians.
But it has proved controversial and a special debate was held by Cheltenham Borough Council on January 21st after around six thousand people signed a petition against it.
Critics included some nearby shop keepers, who told Heart the closure has damaged their trade, pushing people to other parts of town and making it hard to get deliveries.
There have also been concerns, backed by Cheltenham's MP Alex Chalk, that the changes may have increased traffic and air pollution in other parts of the town.
Cheltenham Borough Council heard these concerns in a key meeting, but also heard reports stating the closure has been a success.
These reports state traffic is down 85% on Boots Corner, rising between 10% and 35% on other roads, which council leaders say is very manageable.
The reports also say there doesn't appear to have been a rise in air pollution, and that the number of visitors to the town appears to have improved.
Finally the reports state that the use of buses in Cheltenham has also risen by 4% since the trial began, which is being attributed at least in part to the closure.
The council has plans to introduce changes to address some concerns by May.
Because of these changes it was also agreed by the council that the trial will now continue until at least December 2019, to allow time for more feedback.