Cheltenham Festival 2019 is underway
12 March 2019, 12:32 | Updated: 12 March 2019, 14:51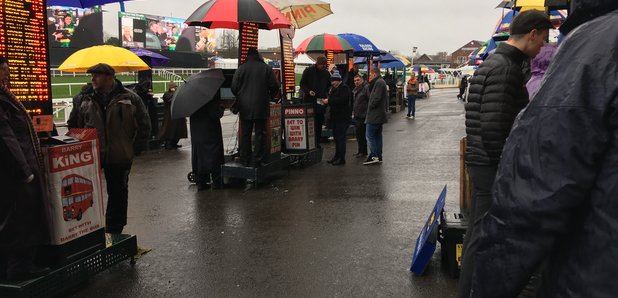 The Cheltenham Festival is off to a wet and windy start.
70,000 people are packed into Cheltenham Racecourse for day one of the action.
But the second day of The Festival could be under threat due to wind speeds of around 50 miles per hour, which might affect temporary structures at the racecourse.
Clerk of the Course Simon Claisse said: "We wanted to give everyone an early insight into conditions for tomorrow as the forecast is looking challenging, with strong gusting winds throughout the day.
"We are continually monitoring the situation and will keep racegoers informed as the conditions present themselves."