Travel chaos for holidaymakers as Gatwick airport workers plan strike over Christmas
5 November 2018, 11:07 | Updated: 5 November 2018, 12:19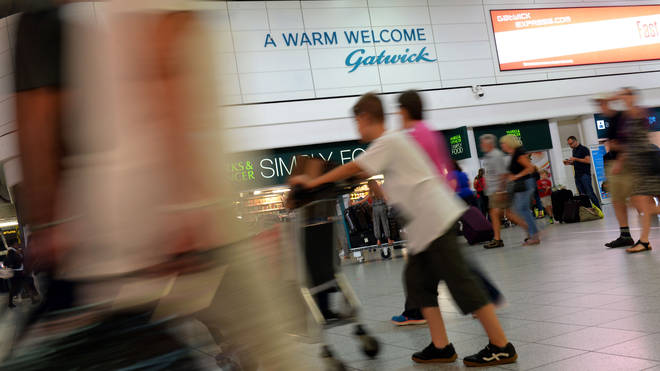 Three 48-hour strikes have been announced by airport staff over pay in December.
Around 250 Gatwick Airport workers are to walk out on strike during December over pay.
The workers, who assist disabled and elderly passengers, are striking over a £1 pay rise to increase their wages to the same level as luggage trolley workers at the airport.
The employees - part of the Unite union - are currently paid £8.27 per hour which is currently outside the voluntary UK living wage.
Read more: Ryanair face luggage chaos after baggage rule change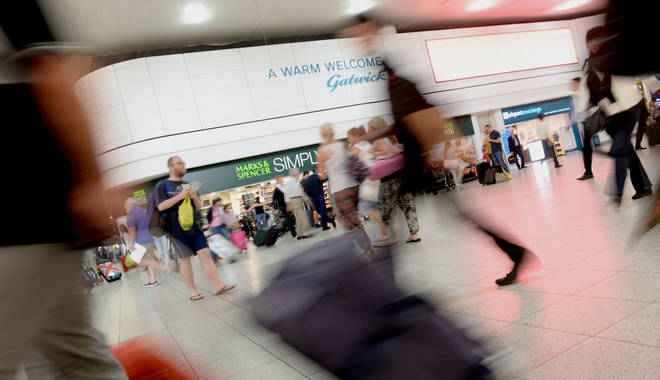 Three separate 48 hour strikes are currently set to take place during November and December with one scheduled for 21-23rd December.
Unite regional officer Jamie Major said: "The current pay of £8.27 an hour for our members is less than the voluntary UK living wage which is currently £8.75 outside London – and the south east is one of the most expensive places to live in the country."
"The last thing our members want is to cause inconvenience and distress to those passengers who rely on their services during their time at Gatwick Airport – but they feel they have been forced into a corner by a tight-fisted management who refuse to address the pay inequality issue."
A spokesperson for Gatwick said: "We encourage both sides to continue discussions and to work for an outcome to resolve the dispute.
"The welfare of our passengers remains our top priority however and we remain confident that services at the airport will not be disrupted."