Jamie Dornan jokes he will 'put a cork in it' as he's prepares for third baby
24 October 2018, 11:31 | Updated: 24 October 2018, 11:41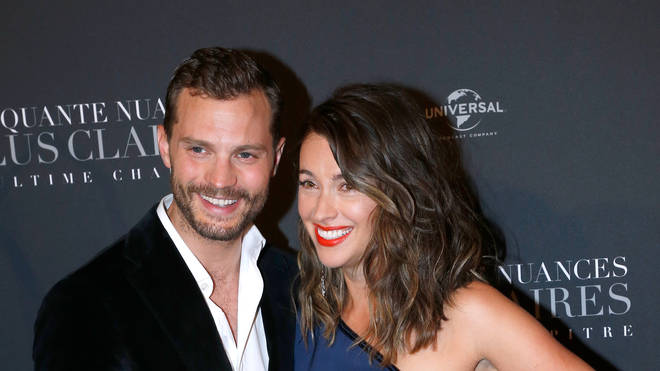 The 36-year-old actor made the shock joke while appearing on US television to promote latest blockbuster flick, Robin Hood.
Jamie Dornan has joked that he might have to 'put a cork in it' after his wife Amelia Warner became pregnant with their third child.
The actor, 36, already shares daughters Dulcie, 4, and Elva, 2, with singer-songwriter Amelia.
He joked: "Part of me feels like I need to put a cork in it after this. But then, alternatively, I feel like we make really great kids.
"Maybe we will just - if my wife is willing - do it until we can't do it anymore. It's all up to her. I do the fun bit."
Read more: Inside Jamie Dornan's sprawling LA mansion... that could be yours for £3.19m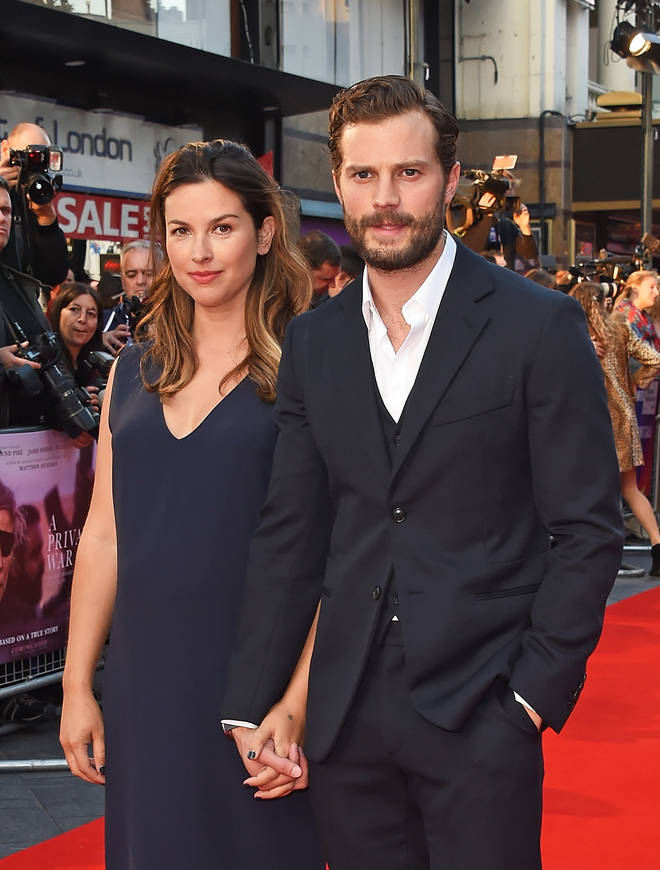 Jamie went on to explain how he's excited at the prospect of getting to spend more time with his family when the baby arrives, after his intense filming schedule for the Fifty Shades movies dominated his time with his other two children.
He explained: "I think for this one, I'm going to have a lot more control over my schedule. With the first two kids, I was sort of at the mercy of the Fifty Shades schedule.
"The first one we had in Canada, and I started filming three days after she was born. The second one we had in London, and I flew to Canada 10 days later and started filming the second."
Read more: Jamie Dornan's sexiest pictures
Jamie recently opened up about fatherhood in a candid chat with The Sunday Times.
He explained: "Being a dad is the best. I feel a healthy and lovely duty to provide for my kids, and I really like it. It suits me.
"Making my kids happy is a good thing for my wife and me to be driven by."
The actor also revealed that he and his wife take an annual holiday without their young children, something Jamie describes as "a very important thing to do."