Children's clothing optical illusion has everyone thinking they're colourblind
26 October 2018, 12:38
Asda revealed a new range of unisex clothing, however the colour-scheme has bemused shoppers.
An Asda shopper claims she thought she has gone "colourblind" after stumbling across a new gender neutral range from Asda.
Holly McKee's uploaded a snap of the selection of grey children's clothing at a branch of the supermarket in Dundee Milton, and it quickly went viral.
The 23-year-old's photo quickly sparked debate with some critics believing the pictures were edited.
Holly, from Dundee, Scotland, said: "Initially I thought my eyes were going funny, which is why I needed confirmation from my sisters to know it wasn't just me. I've never seen anything like it.
"I had to do a double take when I saw it. I was with my younger sister Emily, so we went to the section for younger girls to try and find her something spooky for Halloween."
"I think people have gone mad because it's quite similar to the blue and black dress from a couple years ago, and some people don't believe it's real and so it's playing tricks on people's minds.
"I'm just happy I'm definitely not colour-blind."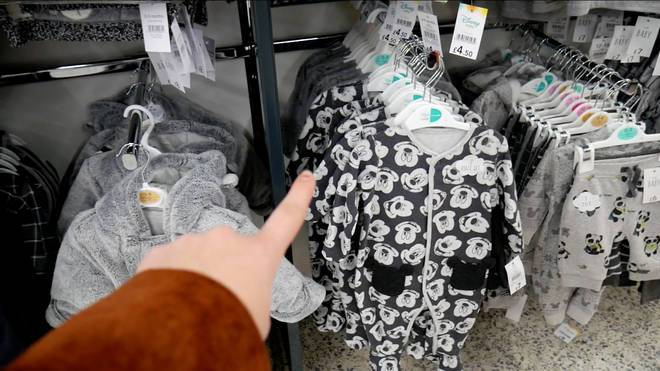 Since posting the picture, the snap has received more than 40,000 shares and 80,000 likes, but Holly was still forced to publish a video to convince naysayers that her picture was real.
Holly said: "Everyone has gone crazy about it, which is why I filmed a video to show that it was all real."I went back to Asda and got my sister to stand in front of it and wave her hands in front of it to show it's real and wasn't edited.
"People still don't really believe me, but more people have come around since I posted the video."