UK weather: 'Danger to life' flood warning as severe thunderstorms set to batter Britain
5 August 2019, 10:32 | Updated: 5 August 2019, 12:52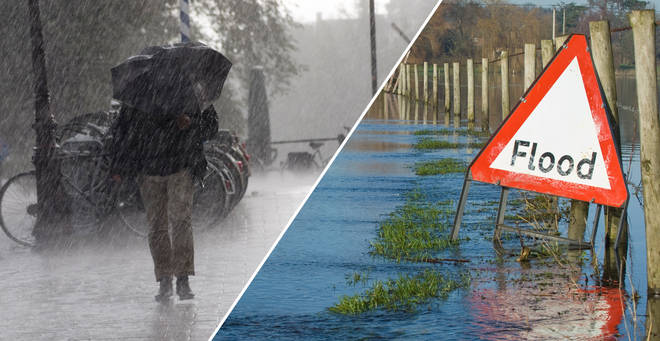 Brits are bracing for a whole week of rain as flood warnings are issued across the country.
It's bad news for those holidaying in Britain this week, as the whole country is facing a washout.
According to the Met Office, thunderstorms and heavy showers are set to sweep across the UK with 'severe' flood warnings in place.
A 'danger to life' warning also remains near Whaley Bridge in Derbyshire, with the Environment Agency telling residents to "be aware of their surroundings".
They said on Sunday: "River levels in the River Goyt could still rise rapidly as a result of water flowing from Toddbrook Reservoir on August 4, 2019.
"Potential for short lived intense rain showers for Sunday and for a band of rain moving quickly through the area in the early hours of Monday morning.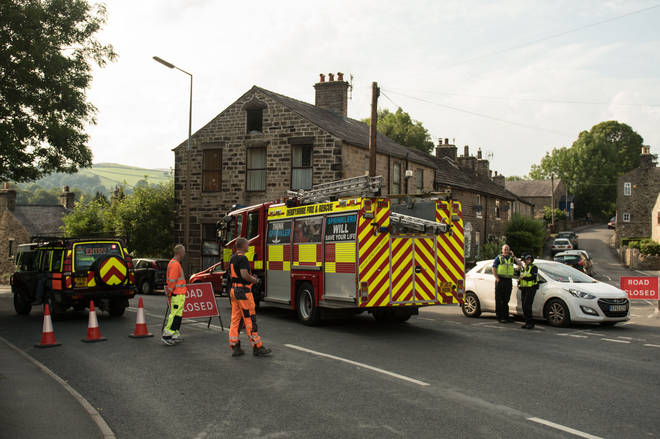 "Evacuation plans have been implemented in Whaley Bridge. If you believe that you are in immediate danger, please call 999.
Read More: UK weather: Met Office warn Atlantic HURRICANE may bring back heatwave next week
"Please be aware of your surroundings, keep up to date with the current situation, and avoid using low lying footpaths near local watercourses."
So far, more than 1,500 residents have been evacuated from Whaley Bridge, while the "band of rain" could affect eight other locations.
These include the Humber estuary, the north Devon Coast, Mersey, Somerset, Bristol and Shirehampton.
Read More: Whaley Bridge: Dash to save pets and possessions as storm warning looms over 'critical' dam
Senior Operational meteorologist at the Met Office, Marco Petangna told us: "There's an unsettled picture across the next few days with low pressure dominating.
"There will be some sunshine and showers across all areas, with thunderstorms most likely in Scotland from 10pm which could bring 30-40cm of rain in a couple of hours with an increased risk of flooding."
Unfortunately, showers are set to continue through Tuesday and Wednesday with light winds across England and Wales.
The whole country is also set for heavy downpours, with the focus worse in Scotland with a yellow thunderstorm warning in place.
Things should calm down by Thursday, but we are set for a wet and windy picture into the weekend.