Man jailed for beating friend to death in Bolton
18 April 2019, 12:43 | Updated: 18 April 2019, 14:34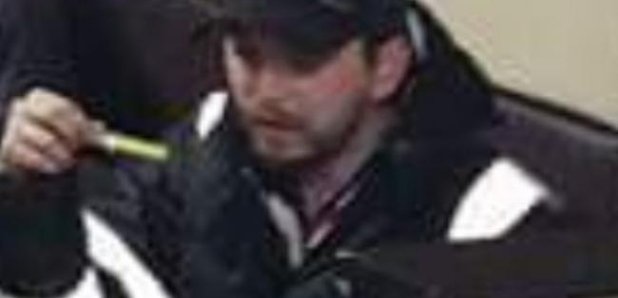 A murderer has been jailed after a Bolton man was left to die in his own home.
Approximately 70 injury sites that included fractures to his skull and ribs and bleeding on his brain led to the death of 32-year-old John Baxendale (pictured) in September 2018.
John – affectionately known as Jonny by his family and friends – lay dying in his own bedroom in his flat on Aldersyde Street, Great Lever as a result of fatal injuries inflicted by David Hesketh.
In a presentation of the facts of the case, the prosecution detailed how Hesketh (10/12/70) of no fixed address – a man who claimed to be Jonny's best friend – attacked him in a fit of rage, accusing him of having an intimate relationship with his girlfriend.
After then turning his rage towards a 40-year-old woman, leaving her with fractured ribs, serious facial injuries as well as bruising and swelling, Hesketh escaped from the scene of the murder in a taxi.
Around three hours later, he returned to the scene where he was arrested on suspicion of murder.
When the case got to court, Hesketh, in an effort to minimise what he had done, pleaded guilty to Jonny's manslaughter, denying any intent in his attack but with the overwhelming evidence put to the jury in court, they found him guilty of murder.
From today, Thursday 18 April 2019, he will serve the next 20 years in prison, at a minimum.
Senior Investigating Officer Bob Tonge of GMP's Major Incident Support Unit, said: "Whatever was going through his head that evening, it's clear that Hesketh was determined to cause Jonny such serious harm that he took away his life. The life of a person who leaves such a loving yet devastated family behind, who are forced to continue through their lives without him.
"My heartfelt thoughts today are with his family who have had to endure weeks at court, listening to Hesketh try and present himself as anything but a murderer.
"Today, I only hope they can take some solace that he has been sentenced as a murderer and had his right to live as a free man taken away from him."
Paying tribute to him, Jonny's family, said: "Jonny was much loved by all his family and friends.
"We miss him every minute of every day. He had so much life ahead of him and was a wonderful selfless person who had just started to turn his life around.
"We are struggling to come to terms with our loss following the needless act of violence that took him from us last September.
"The man who took Jonny from us has now been sentenced for the cowardly act.
"Though this cannot bring Jonny back it does help us to start to come to terms with what has happened knowing his killer is behind bars.
"We will now treasure the memories we have of Jonny and try to move on."