Millions saved in Scotland by teams stopping fraud
8 August 2019, 17:33 | Updated: 8 August 2019, 17:56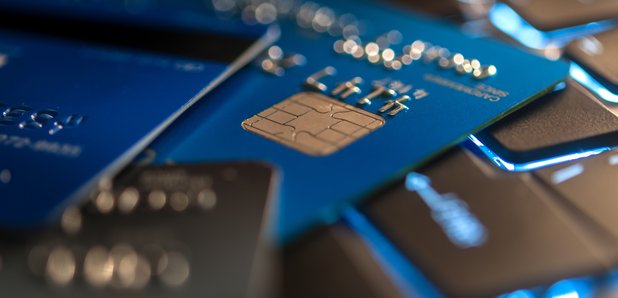 More than £7 million worth of fraudulent transactions were stopped in Scotland last year by a new rapid response scheme.
The Banking Protocol was launched in March last year to prevent customers from falling victim to scams.
Staff in high street branches have been trained to spot signs when a customer could be about to fall victim to a scam.
Employees will then alert police to the suspected fraud, who will attend the premises, speak with the customer and investigate the potential crime.
Between April 2018 and March 2019, 895 fraudulent incidents were detected and stopped, preventing the loss of approximately £7.6 million.
In the current financial year, the initiative has stopped 433 members of the public losing more than £2.6 million.
Assistant Chief Constable Angela McLaren said: "Financial crime can affect people of any age and at any stage of their life.
"Fraudsters will target anyone they perceive to be susceptible, with whom they can forge a controlling, exploitative relationship through fear, intimidation or false promises.
"This new initiative under the Banking Protocol is an important step towards providing further protection to people who carry out banking online including those who are housebound and may be vulnerable.
"Unusual activity which might not have been picked up previously will now be flagged by bank staff."
Suspicions arise in circumstances such as customers seeking to move large sums of money to a new account or overseas account, or making unusual transactions while in the branch.
Officers dealt with a case through a customer in branch referral when a couple in their 80s had been advised their account had been compromised by a member of staff.
The couple were told to go to their branch and transfer all their savings into an account detailed by a telephone caller.
Fraudsters went so far as to organise a taxi for the elderly man, while keeping his wife on the phone for the entire time he was at the bank.
Staff in-branch asked the man about the transaction and when he was unable to tell them whose name the new account was in they contacted police and halted the transaction.
The scheme is a partnership between police forces, UK Finance and the banking industry, supported by Trading Standards.
Following the scheme's success, an initiative involving Police Scotland now enables telephone banking staff to also make an email referral to them without the customer needing to be in the branch.
Officers will then attend the customer's home address to make inquiries.