Scotch Whisky Exports To USA Pass £1Billion Mark
12 February 2019, 15:30 | Updated: 12 February 2019, 15:32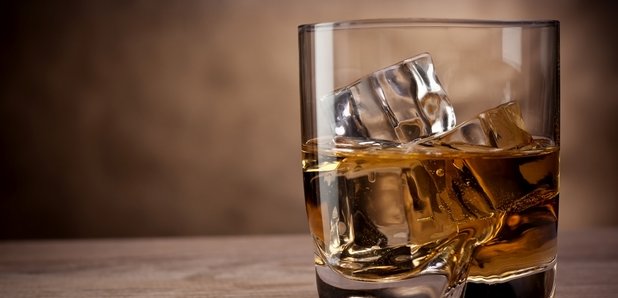 The US has become the first £1 billion market for Scotch whisky as figures indicate exports are at an all-time high.
According to statistics published by HM Revenue and Customs, the export value of Scotch whisky grew by 7.8% to £4.7 billion in total last year, with exports to the US rising to £1.04 billion.
The number of 70cl bottles exported in 2018 also reached record levels, growing to the equivalent of £1.28 billion - an increase of 3.6%.
The EU remains the largest area for exports, accounting for 30% of global value and 36% of global volume.
Scotch Whisky Association chief executive Karen Betts said the figures are a sign of the popularity of the product globally.
Ms Betts said: "These figures underscore the strength of the Scotch whisky category, which has continued to grow despite the challenges posed by Brexit and by tensions in the global trading system.
"A key driver for global growth is the growing market for premium spirits.
"Scotch whisky is in a great position to take advantage of this given its unrivalled reputation for quality, authenticity and provenance."
She added: "However, the industry does not take continued growth for granted.
"We operate in a competitive global marketplace and so a competitive business environment in Scotland and across the UK is vital to Scotch whisky's success.
"For Scotch, that means fair and balanced regulation and taxes, including excise duty, to give distillers the confidence to invest in future growth.
"We also want to see the UK and EU agree to an open and positive future relationship, which delivers frictionless trade with the EU, and the UK to secure ambitious trading relationships with key markets around the world.
"In that context, it is important to our industry, as to many others, that the UK does not leave the EU without a deal at the end of March.
"We are urging the government and Parliamentarians to work together constructively and pragmatically to ensure that an agreement is reached as quickly as possible."
International Trade Secretary Liam Fox said the statistics highlighted the industry's importance.
He said: "Scotch whisky is, without a doubt, one of Scotland and the UK's most successful products and with the latest figures showing record export volume and value, the importance of the industry to the UK economy cannot be overstated.
"It's also telling that the export of Scotch to markets outside the EU has grown rapidly with sales to the USA reaching £1bn for the first time.
"My international economic department is focused on turning the UK into an exporting super power and, as our single largest food and drink export, the success of Scotch whisky overseas is key to this ambition."